The guide to hidden gems in Stockholm
Stockholm's ever expanding restaurant scene is hotter than ever and the city is full of hidden gems, un-explored nooks and out-of-the-way surprises that should not be missed. Often cubbyhole-sized and off the beaten track, frequented by in-the-know regulars, the offering includes foodie-havens, small homely bistros and speakeasy-style joints. Fuelled by the modern-day desire for exclusivity our guide to hidden gems in Stockholm features some of the best-kept secrets in the city.
You may also like:
- Wow factor restaurants: Guide to Wow Factor Restaurants in Stockholm
- Cosy restaurants: The Guide to Cosy Restaurants in Stockholm
Jim & Jacob: From food truck to restaurant
When chefs Jim Hammargren and Jacob Nermark Hjelm lost their food truck in a fire merely three days after opening they ditched their mobile plans and instead opened this foodie joint. The intimate space is characterised by rustic, mismatched furniture and relaxed ambiance. Hors d'oeuvres sized dishes are severed with emphasis on organic and local produce.
More information: Jim & Jacob, Surbrunnsgatan 38, Vasastan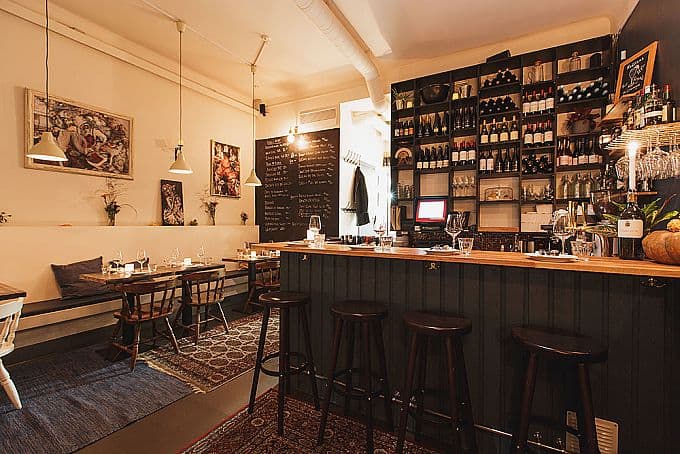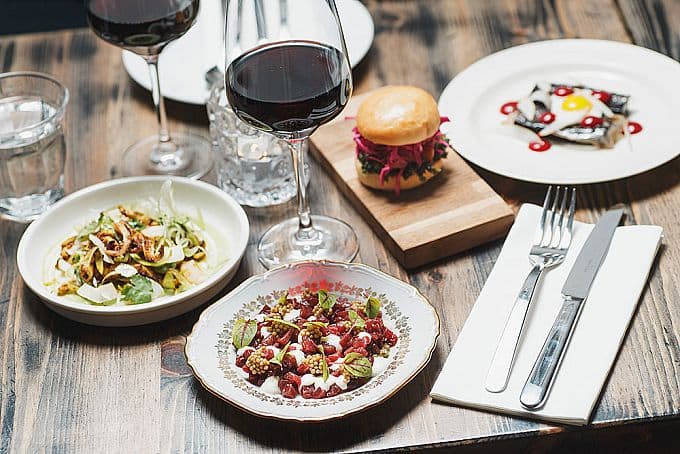 Jim & Jacob

Duck & Crab: Intimate and stylish
Located on a seemingly anonymous street, Duck & Crab pays homage to the US of A, initially inspired by classic crab shacks. Muted pastels and quirky design elements add an eclectic touch to the intimate joint. The ambitious menu naturally features both duck and crab - an innovative take on Southern comfort food. Duck & Crab boasts perhaps the smallest chef´s table in the city - a well-kept secret that only in-the-know guests can request.
More information: Duck & Crab, Rådmansgatan 23, Vasastan/Östermalm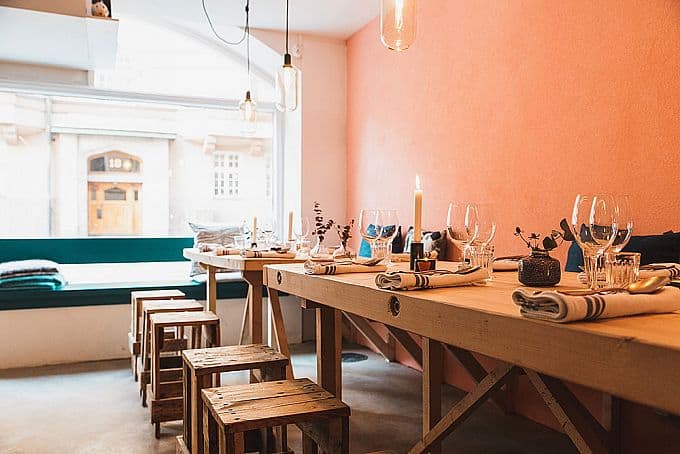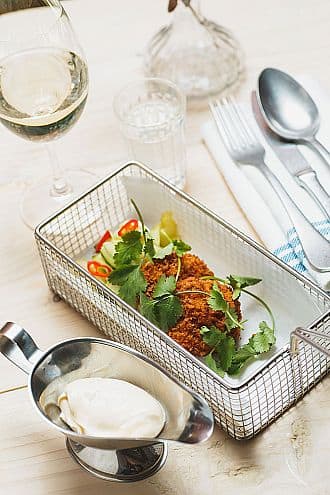 Duck & Crab

Bistrot Paname: A trip to the city of light
This locals' favourite is a classic French bistro serving frogs' legs, escargot and other genuine dishes, not for the faint of heart. Paname (slang for Paris) is a true hidden gem, but don't let that stop you from partaking in the authentic Tricolour-vibes.
More information: Bistrot Paname, Hagagatan 5, Vasastan
19 Glas: Critically acclaimed winebar
This critically acclaimed, ambitious restaurant and wine bar is charmingly located in Gamla Stan. Famous among conneisseurs, 19 Glas serves fine-dining style tasting menus without breaking the bank. The wine list is equally impressive. The restaurant also serves an affordable lunch.
More information: 19 Glas, Stora Nygatan 19, Gamla Stan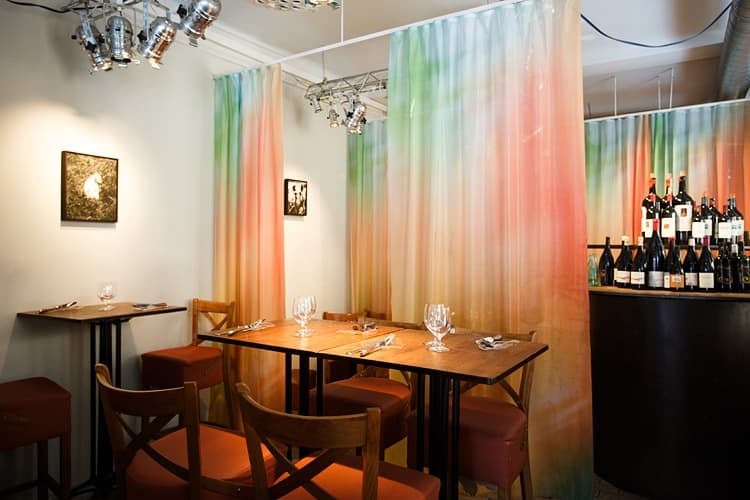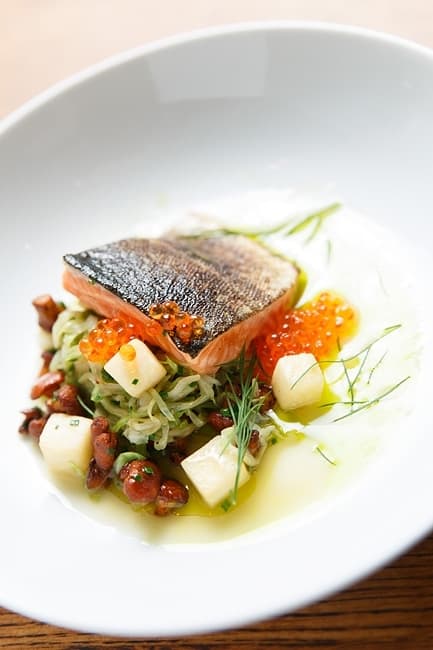 19 Glas
Barbro: Under the bridge
Despite its seemingly obscure location under Liljeholms Bridge, Barbro has made quite a reputation for itself. This contemporary Asian fusion restaurant also houses bar and boutique-style cinema. Even if you're not in the area Barbro is well worth a trek across the city.
More information: Barbro Bistro & Bio, Hornstulls Strand 12, Södermalm
Café Facile: Intimate and affordable
Qualitative food at a facile pricing point - that is this charming French bistro's motto. The intimate atmosphere and relaxed ambiance appeals to a wide audience. The menu's classic French-inspired dishes offers continental gustatory delights.
More information: Café Facile, Luntmakargatan 99, Vasastan
Styrelsen: Head to Kungsholmen
You needn't look further than Kungsholmen to get a dose of continental air. Styrelsen is run by the people behind Pastis and serves rustic Southern European home-style food along with artisanal cocktails in a relaxed bistro setting. Add this to your to-do list if you haven't already.
More information: Styrelsen Bar & Bistro, Hantverkargatan 31, Kungsholmen

Styrelsen
Landet: Understated cool
Next door to the College of Arts this ambitious hidden gem appeals to a conscious crowd of urbanites with great seasonal fare, cool concrete bar and welcoming atmosphere. The restaurant also hosts live gigs and boasts ample sidewalk seating.
More information: Landet, LM Ericssons Väg 27, Telefonplan

Landet
Kryp In: A cosy nook
Wander along Gamla Stan's quaint cobblestone alleyways to soak up the ambiance. Kryp In has only room for twelve table - a more intimate restaurant experience is hard to come by. Hearty European dishes with Swedish ingredients are served and the wine list features organic and biodynamic wine. The ideal setting for date-night.
More information: Kryp In, Prästgatan 17, Gamla Stan

Kryp In

Babette: The foodie-hangout of choice
Babette quickly made a name for itself within foodie circles. The French-inspired bistro serves a selective á la Carte menu and is particularly famous for its innovative pizzas made in the open kitchen. The venue is small and fills up quickly, so make sure to get there early - or if you don't mind the wait grab a glass of wine and soak up the ambiance.
More information: Babette, Roslagsgatan 6, Vasastan
Pastis: For the Francophile
Pastis is minute to say the least, yet hidden among Gamla Stans winding alleyways Pastis is a major powerhouse when it comes to authentic French cuisine. No wonder secretive regulars choose to keep this quaint brasserie to themselves. Rustic homemade dishes are served with an elegant twist. Bon appétit!
More information: Pastis, Baggensgatan 12, Gamla Stan
Brasserie Bobonne: Genuinely French
Can't get enough of classic French cuisine - neither can we. Brasserie Bobonne offers a culinay trip to the continent without having to leave the comfort of Östermalm. The selective chalkboard menu is updated bi-weekly and features rustic, homely dishes such as boeuf bourguignon without any unnecessary frills.
More information: Brasserie Bobonne, Storgatan 12, Östermalm

Bobonne
Marco's: A quaint neighbourhood hangout
Marco's pays homage to classic Italian home cooking with ambitious dishes, abundance of wine and relaxed ambiance. The bistro-style decor features impressive arched windows, rustic furniture and whitewashed walls. Perfect for the whole family, Marco's also has a special kiddies menu.
More information: Restaurang Marco's, Torbjörn Klockares gata 1, Vasastan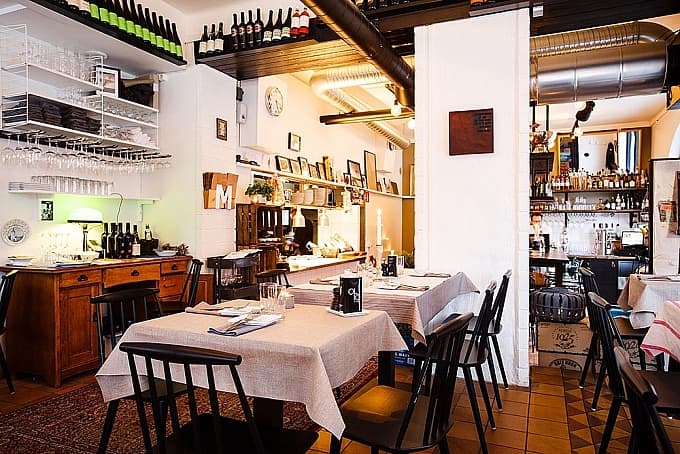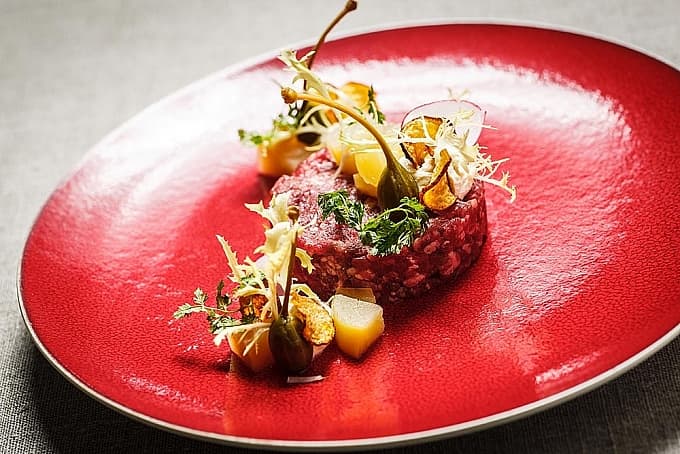 Marco's
La Vecchia Signora: One of the best Italian restaurants in town?
La Vecchia Signora, which translates to the old lady, exudes authentic charm. Exquisite Italian food influenced by the Piedmont region is served along with complimenting wine. Candlelight enhances the intimate ambiance.
More information: La Vecchia Signora, Åsögatan 163, Södermalm
Garage del Gusto: Rustic charm
This homely little Italian joint boasts a wine bar and organic deli. Indulge in genuine Tuscan delicacies; drop by for an aperitivo after work or stock up on homemade pasta to take with you home. The interior personifies shabby-chic with mismatched furniture and industrial-style lamps punctuated by vibrant red-and-white tablecloths.
More information: Garage del Gusto, Västmannagatan 54, Vasastan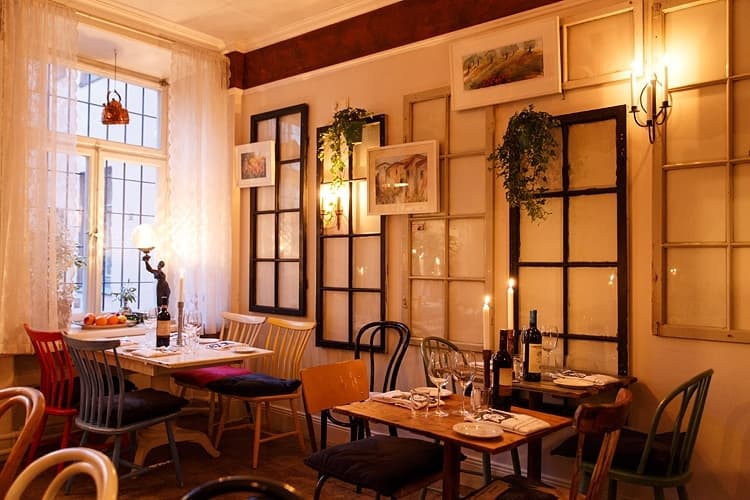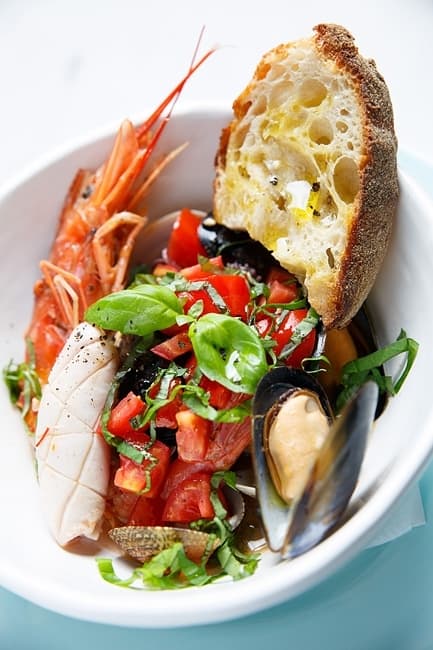 Garage del Gusto
Delikatessen: Paris just around the corner
This romantic bistro is charmingly located in an old fire station and boasts vaulted ceilings and boho-chic vibes. The interior is characterised by white tablecloths, tiled floors and mismatched chairs. The kitchen serves modern French classics along with a variety of French wines. Be sure to drop by the adjacent Bar Hommage.
More information: Delikatessen Bistro Bar, Krukmakargatan 22, Södermalm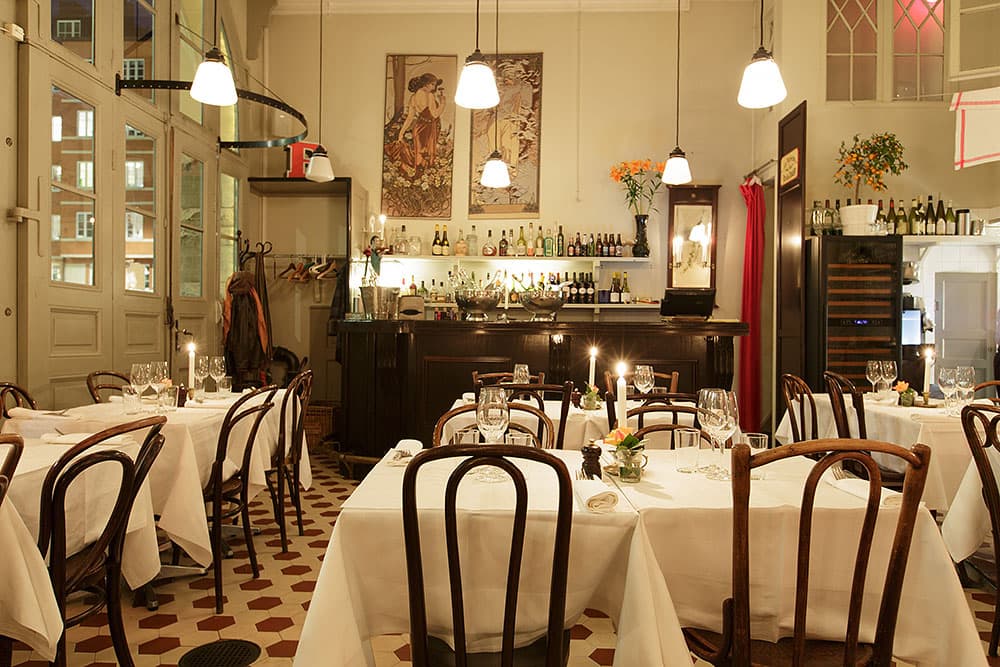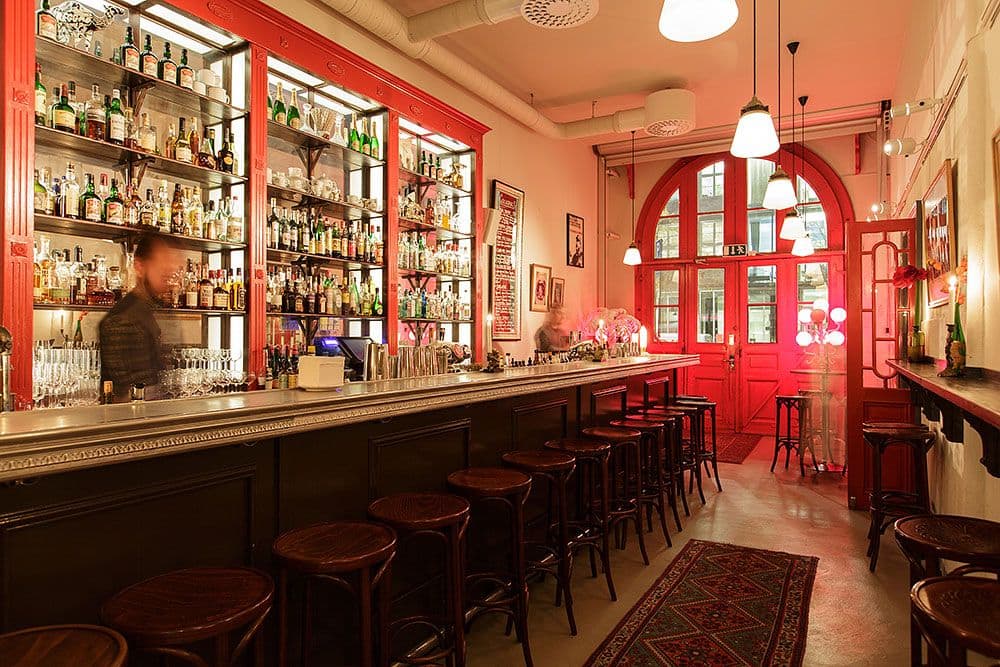 Delikatessen
Knut: Ode to the North
Land of perpetual cold and the midnight sun, Norrland is under-represented when it comes to Stockholms restaurant scene. Knut however, makes up for this lapse. The northern influences are apparent in both the interior and menu. Rustic wooden surfaces and furs punctuate the interior and the kitchen serves game and Norrland-style flatbread pizza with emphasis on local produce. Thematic cranberry cocktails complete the vision.
More information: Restaurang Knut, Upplandsgatan 17, Vasastan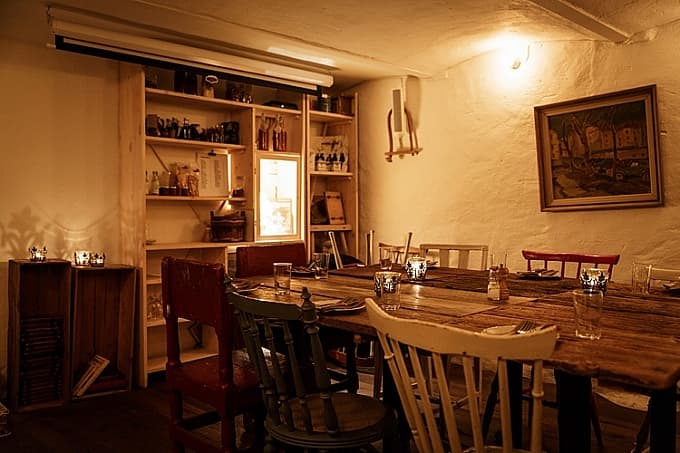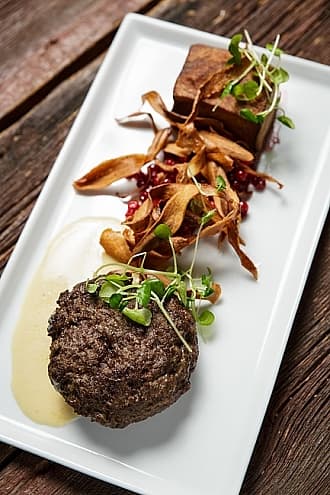 Knut

Itamae Izakaya: Hole-in-the-wall sushi
Despite its central location, Itamae Izakaya is easily overlooked due to its unassuming size. This sushi joint quite literally personifies the concept of hole-in-the-wall but the sushi conjured out of the kitchen is extraordinary. Apart from classic options, the menu features fish tacos and ceviche as well as artisanal beer.
More information: Itamae Izakaya, Odengatan 106, Vasastan
Bar Nombre: The perfect end to your day
Although a popular joint, chances are that you have yet to set your foot here - which is why we mention it. The Spanish-Nordic influences are apparent in both the decor and the menu. The venue is relatively small and fills up rather quickly with hungry diners. The cocktail bar is manned by well-reputed bartenders and is many a locals' destination of choice.
More information: Bar Nombre, Odengatan 36, Vasastan

Bar Nombre
Den gamle och havet & Döden i grytan: Genuinely Italian
These two popular siblings serve qualitative Italian food. Den gamle och havet specialises in seafood, the other in meat. These classic restaurants are of renowned repute, so go ahead and add them to your restaurant to-do list.
More information: Den gamle och havet, Tulegatan 27, Vasastan
More information: Döden i grytan, Norrtullsgatan 61, Vasastan

Den gamle och havet & Döden i grytan
Bar à Vins: Quintessentially French
This charming French wine bar, located just off Karlaplan is synonymous with its red-and-white tablecloths. Enjoy seasonal fare with French overtones along with rich wines from select organic vineyards. Bar à Vins offers both champagne and wine tastings for those who wish to acquaint themselves further.
More information: Bar à Vins, Narvavägen 32, Östermalm
Austin Food Works: Southern soul
Austin Food Works exudes authentic Americana vibes à la the Deep South intermingled with hickory smoke and Mexican flavours. Comfort food with a modern twist is served and the menu features everything from mac 'n' cheese, fried chicken and the obvious Rueben sandwich. The bar serves innovative moonshine concoctions.
More information: Austin Food Works, Norrtullsgatan 24, Vasastan

Austin Food Works

You may also like:
- Wow factor restaurants: Guide to Wow Factor Restaurants in Stockholm
- Cosy restaurants: The Guide to Cosy Restaurants in Stockholm
About the guide to hidden gems in Stockholm
Our guide to hidden gems and best kept secrets in Stockholm is updated continuously. If you know of any great restaurants in Stockholm off the beaten track that we have not featured in our guide please leave a note in the comments section below. Feel free to email us at hello@thatsup.se if you feel that we should add a restaurant in Stockholm to our guide. Please let us know if you see any mistakes in our guide to hidden gems in Stockholm.
Related articles: