The guide to the best shopping in Stockholm
Stockholm is renowned for being one of the most fashionable cities in the world and is an excellent shopping destination. You will find contemporary Scandinavian aesthetics and up-and-coming designers alongside high-street fashion labels and luxurious powerhouses. To help you navigate through this maze, we have compiled the best shopping areas, department stores, boutiques and hidden gems - a little something for everyone. Happy hunting!
You may also like:
- Interior shops: The Best Interior Design Shops in Stockholm
- Hotels: The Guide to the Best Hotels in Stockholm
- Cafés: The Guide to the Best Cafés in Stockholm
- Restaurants: The Complete Guide to the Best Restaurants in Stockholm
- Activities: The Complete Guide to Activities in Stockholm

Areas

Södermalm:
Take a stroll along Götgatsbacken - heavily populated by shops and cafes. For vintage shopping, try the SoFo area - head towards Skånegatan and uber-trendy Nytorget. Take a detour onto Östgötagatan, or Åsögatan to really get a feel for the neighbourhood. Be sure to check out the popular Bruno Gallerian and other independent boutiques.
Östermalm:
Work your way down from Östermalmstorg towards Humlegårdsgatan and then browse your way through Sturegallerian before finishing off at Stureplan. Birger Jarlsgatan and Biblioteksgatan house many prominent international labels alongside local designers. Make a pit stop at NK and you will have seen most of what the area has to offer.
Department Stores:
Åhléns City: From Acne to Muji
In the midst of the bustling city, this department store offers a wide variety of quintessentially Swedish brands like Acne, Tiger, Filippa K and Whyred. Be sure to check out their extensive shoe department or peruse the accessories, makeup and denim offerings. While they are famous for their own brand of home furnishings and kitchen accessories, you will also find the Japanese brand Muji here. Take a well-deserved break and devour some delicious, organic and locally sourced food at Sally Voltaire & Systrar.
More information: Åhléns City, Klarabergsgatan 50, City
NK: A modern powerhouse
This classic 100-year-old shopping-mecca has received a stylish upgrade. Rest assured - you will find a fabulous array of everything from contemporary Swedish fashion labels, to luxury brands such as Jimmy Choo and Hermès. A visit to the well-stocked leisure centre, in-store make-up department or home furnishings section will not disappoint. Finish off with a glass of sparkling wine at NK's Champagne bar or a pastry in one of the many cafes.
More information: Nordiska Kompaniet (NK), Hamngatan 18-20, City
MOOD: Unique all-in-one concept
Mood is one of the latest additions to the array of boutique department stores that populates the city. Providing a lively mix of shops and restaurants in close proximity to both Östermalm and City. Browse through the fashion and interior-design stores, visit the spa or make a night out of it at one of the many trendy restaurants – grab drink at Boqueria where DJ:s play from dusk till dawn.
More information: MOOD Stockholm, Norrlandsgatan 13, City
Sturegallerian: A little bit of everything
This galleria at the heart of Stureplan houses high-street favourites such as Zara and Twilfit, as well as a luxurious day-spa; Sturebadet and Sturecompagniet - an exclusive nightclub. Choose this popular shopping destination for its assortment of multi-brand boutiques, restaurants and cafes as well as Hedengrens - a beautifully well-stocked bookshop.
More information: Sturegallerian, Grev Turegatan 9A, Östermalm
For both men and women
Adidas Store: Sports-chic from head to toe
Adidas remains an eternal classic and this iconic flagship store, located right in the city centre, keeps you up to date with the latest merchandise and sportswear trends. The 800m² shop is filled with an abundance of street-style clothing, powerful colour swatches and walls crammed with sneakers.
More information: Adidas Store, Sveavägen 21, City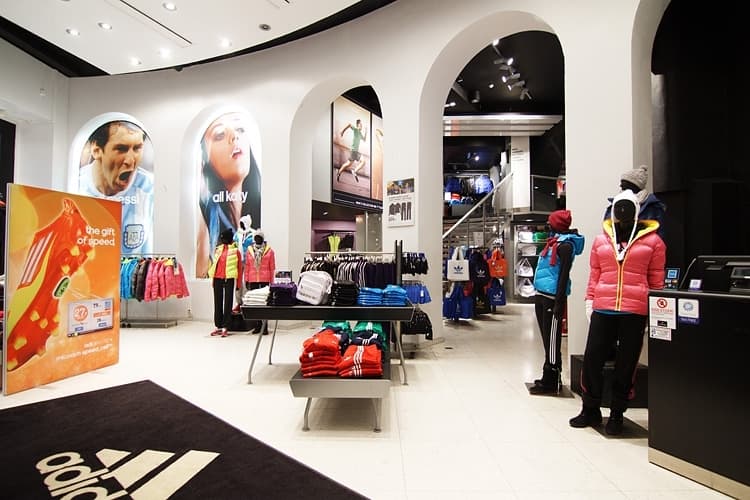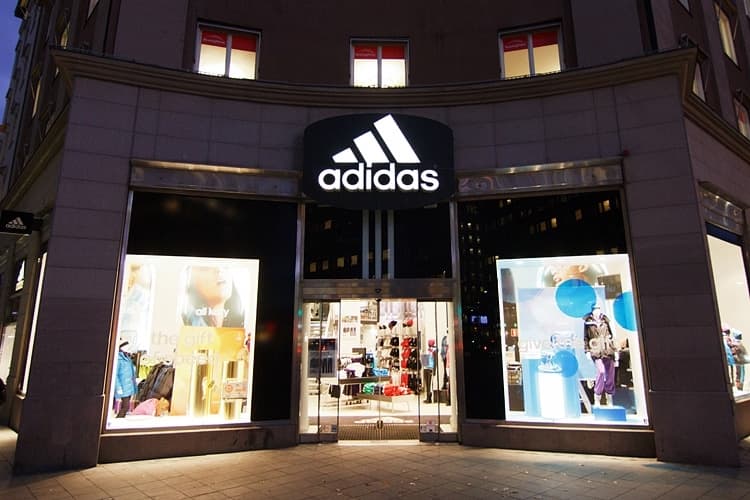 Adidas Store
Grandpa: For contemporary cool
This popular boutique carries the latest in contemporary design, with emphasis on Scandinavian fashion labels. Designers such as Carin Wester, Minimarket, Sandqvist, Rodebjer and Hope decorate the hangers. There is also an extensive collection of hats and accessories, as well as home decor.
More information: Grandpa Södermannagatan, Södermannagatan 21, Södermalm
More information: Grandpa Fridhemsgatan, Fridhemsgatan 43, Kungsholmen
Aplace Norrlandsgatan: Scandinavian fashion at its finest
Aplace is another hip concept store providing customers with the latest looks from designers such as Henrik Vibskov, Wood Wood, Rodebjer, Carin Wester, Acne and Stine Goya. Choose from an exciting array of sneakers, or dressier versions from ATP Atelier and Reschia, to name a few. The flagship store is located at Norrlandsgatan.
Mer information: Aplace Norrlandsgatan
Mer information: Aplace Brunogallerian
Mer information: Aplace Below

Nitty Gritty: On-trend luxury brands
Originally located in Gamla Stan, this popular shopping destination is now located at Krukmakargatan. A flawless concept store, selling a carefully curated selection of men's and womenswear. Expect to find labels such as Isabel Marant, APC, Helmut Lang, Aspesi and Stone Island.
More information: Nitty Gritty, Krukmakargatan 24-26, Södermalm
Women
Fashion Attitudes: Rock-chic meets casual elegance
Fashion Attitudes combines international superstars, with Scandinavian fashion darlings. Catering to a wide audience, this multi-brand boutique offers a unique and personal selection from labels such as Casadei, Barbara Bui and Iceberg.
More information: Fashion Attitudes, Regeringsgatan 26, City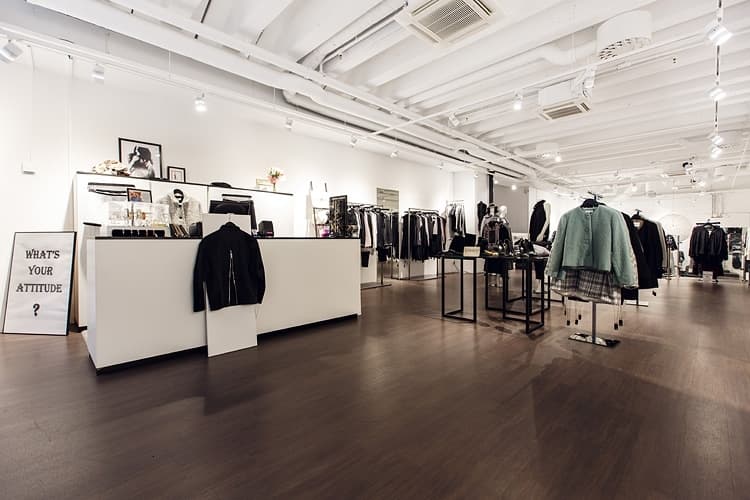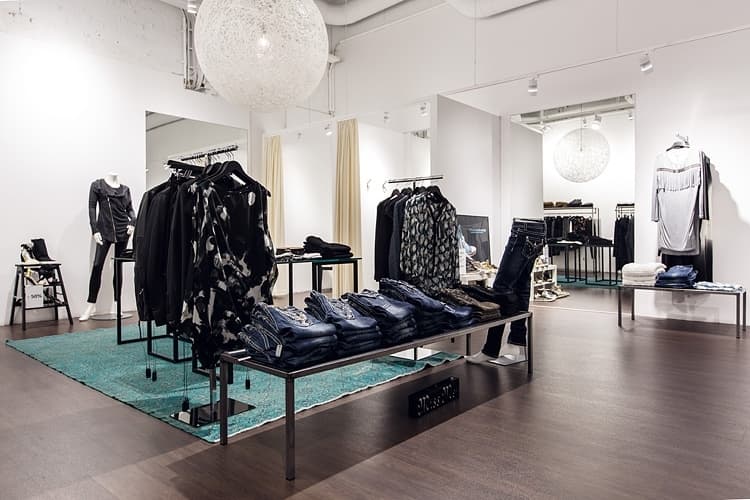 Fashion Attitudes

Nathalie Schuterman: A proper establishment
One of the city's most famous luxury boutiques provides the latest catwalk trends from powerhouses such as Miu Miu, Marni, Celine and Marc Jacobs. Nathalie Schuterman shares the boardwalk with other major flagship stores and offers a unique and exclusive style selection. Their sale (up to 70%) is a real goldmine if your budget does not allow impulse purchases.
More information: Nathalie Schuterman, Birger Jarlsgatan 5, Östermalm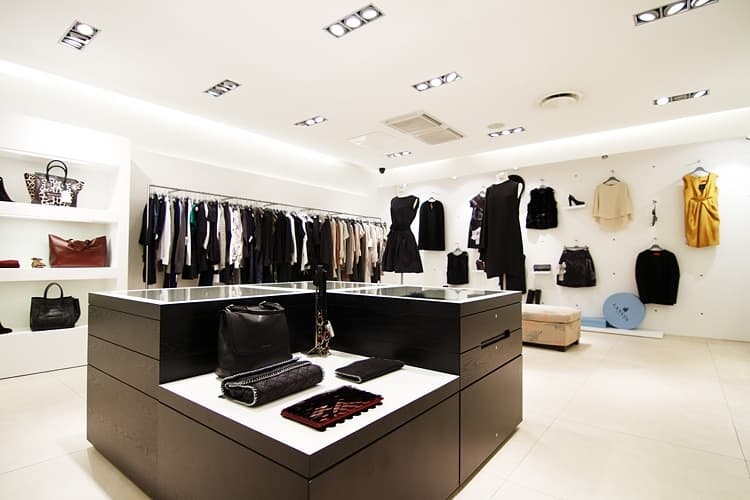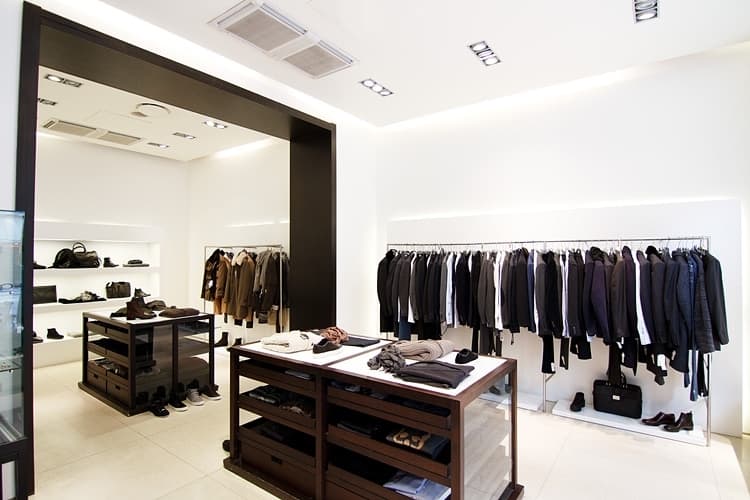 Nathalie Schuterman

Skindeep: Designer heaven
This stylish fashion-mecca on Humlegårdsgatan prides itself with stocking a handpicked selection of international brands such as Matthew Williamson, Vanessa Bruno, Cacharel and Rag & Bone. Catering to a fashion-forward clientele with their unique collection of apparel, accessories and jewellery.
More information: Skindeep, Humlegårdsgatan 5, Östermalm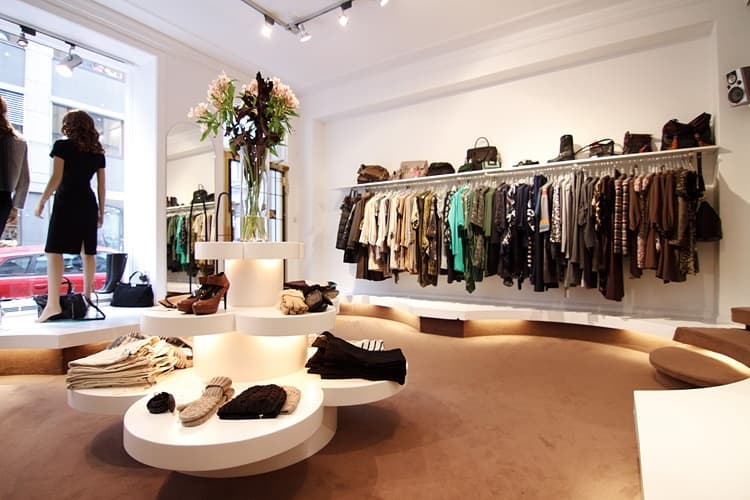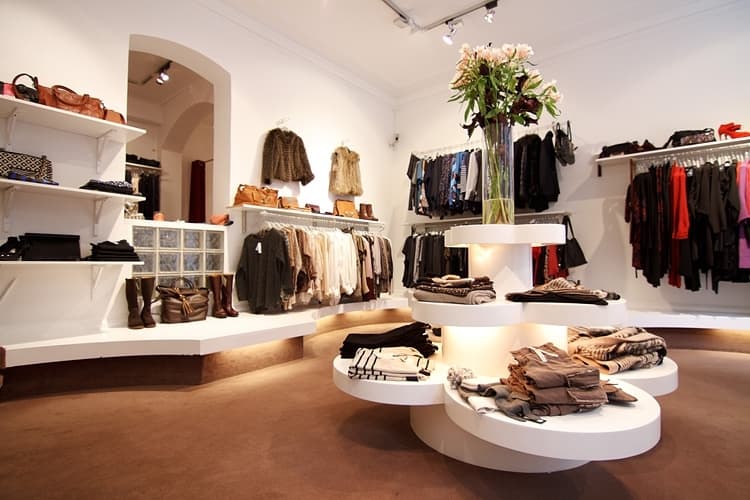 Skindeep
Agencies TurQuoise: Spreading peace and love
This luxe, hippie-chic boutique's unique and exclusive showpieces are also sold on Ibiza and the French Riviera. Inspired by the Far East, TurQuoise injects a vibrant shot of colour to the otherwise ruling, monochromatic street-style aesthetic. Bold prints, tunics, scarves as well as home furnishings embody the brand.
More information: Agencies TurQuoise, Katarina Bangata 17, Södermalm

Agencies TurQuoise

CaZami: A stylish fusion
This boho-chic concept store seamlessly blends eastern and western aesthetics to create a unique shopping experience. You will find handcrafted home furnishings and decorative details from an assortment of brands - such as Jonathan Adler and Missoni alongside a carefully curated selection of stylish womenswear.
More information: CaZami, Swedenborgsgatan 2, Södermalm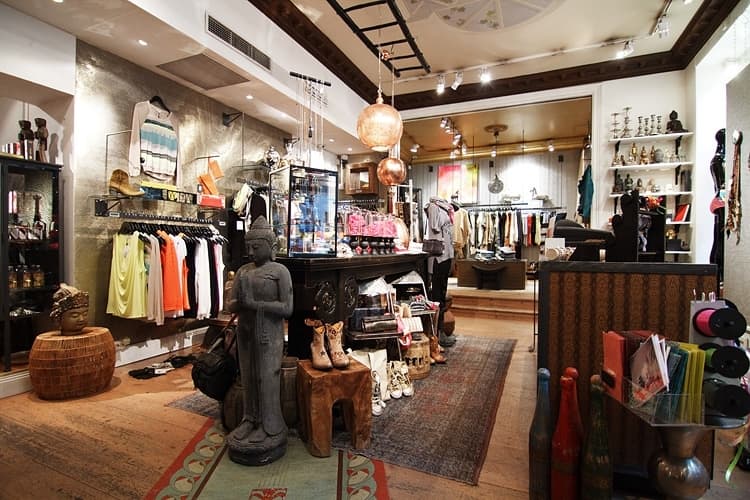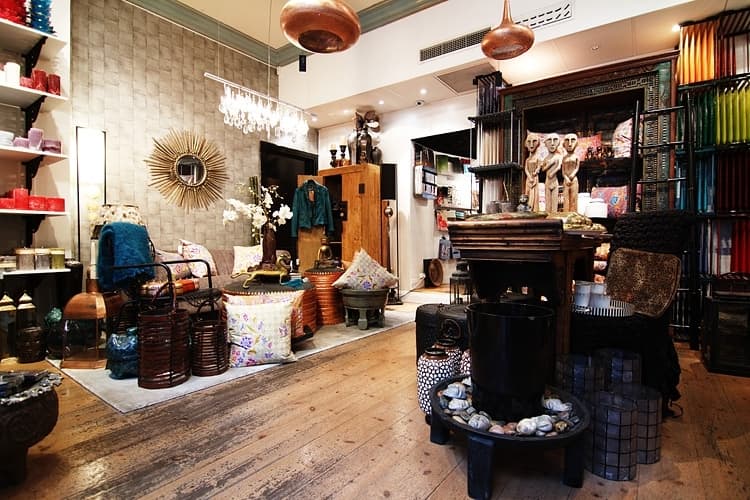 CaZami
Mathilde: For the urbane hippie
Mathilde offers an exclusive fusion of fashion, lifestyle and interior design that caters towards the modern, urbane customer. Embracing contemporary femininity with a bohemian flare, featuring designers such as Polo Ralph Lauren, Odd Molly, Hunkydory and Minnetonka.
More information: Mathilde et sa vie, Hamngatan 17, City
More information: Mathilde et sa vie Sturegallerian, Sturegallerian, Östermalm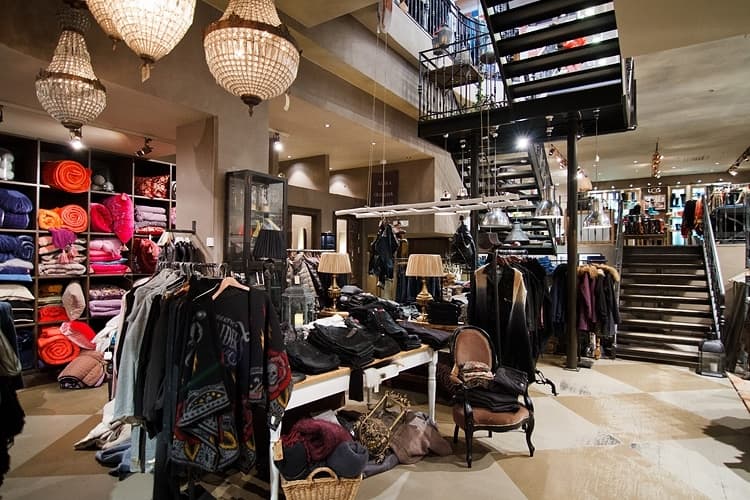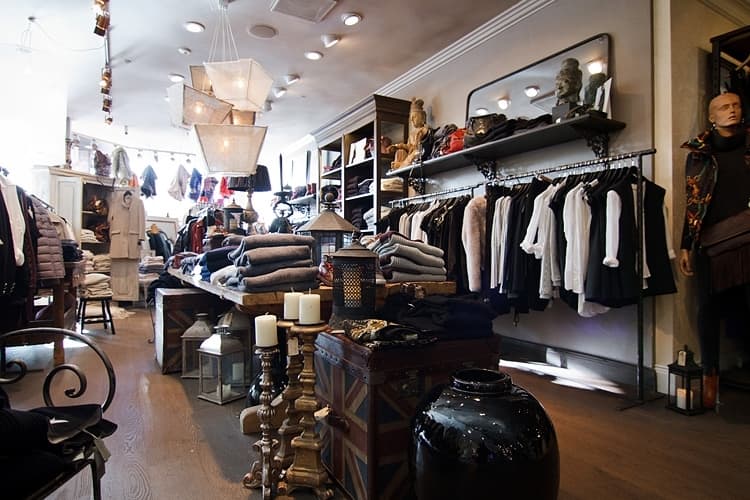 Mathilde et sa vie

Wink: For work and play
This one-shop-stop, multi-brand boutique offers everything for the contemporary customer. Chic yet utilitarian - Wink has added a broad scope of designers to their repertoire. Fancy some Custom Made, Ganni or Ilse Jacobsen? In that case you've come to the right place.
More information: Wink, Sturegallerian, Östermalm
Man
Jupiter: Modern haberdashery
With its three locations, this quality-oriented men's boutique blends timeless sophistication with modern design. Their carefully curated selection of styles makes for the ultimate wardrobe additions. Labels such as Oscar Jacobson, Mauro Grifoni and Buttero frequent the hangers.
More information: Jupiter Sturegallerian, Sturegallerian, Östermalm
More information: Jupiter Norrlandsgatan, Sturegallerian, Östermalm
More information: Jupiter Hornsgatan, Hornsgatan 41, Södermalm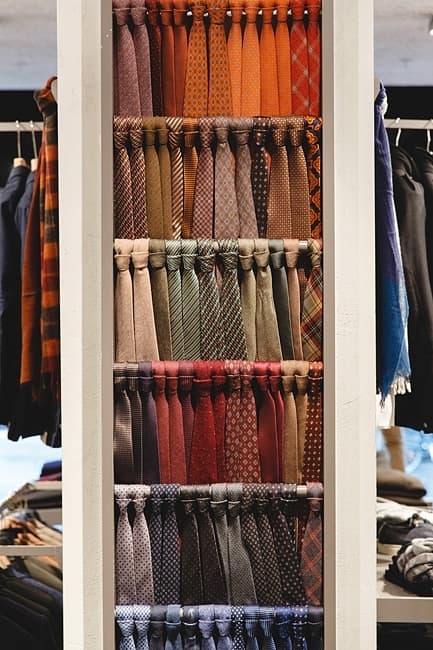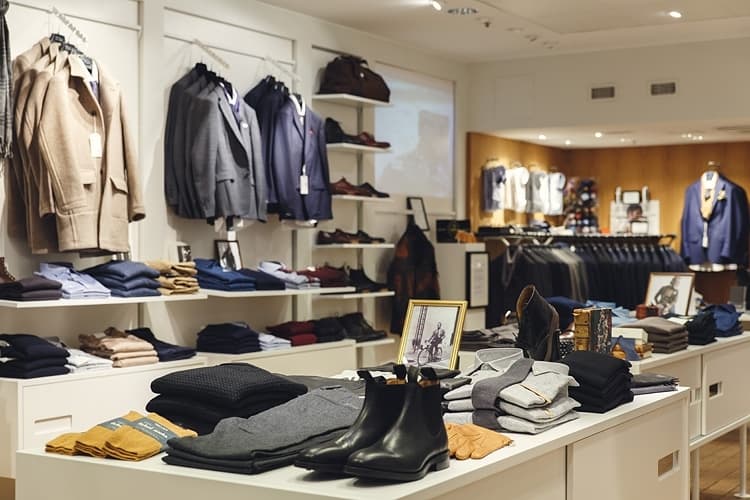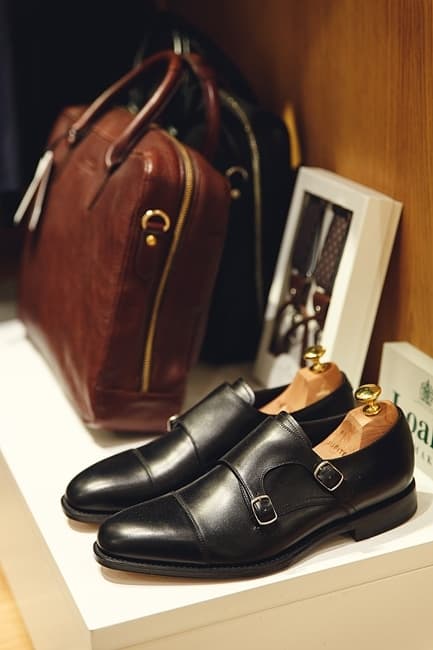 Jupiter
Lund & Lund: A gentlemen's classic
The stylish man's boutique of choice. Lund & Lund offers impeccably designed three-piece suits and made-to-order items with emphasis on quality and cut.
More information: Lund & Lund, Sturegatan 12, Östermalm

Lund & Lund

Children
Lucca: For the cool kids
If you are looking for on-trend children's clothing you have come to the right place. Lucca carries a range of high-end brands from the littlest to teens. Browse their collection of Zadig & Voltaire, Hackett, Stella McCartney and Scotch & Soda - to name a few.
More information: Lucca Fashion for Kids, Nybrogatan 34, Östermalm

Lucca
ByEngberg Store: A personable shopping experience
Blogger Johanna Engberg's ultra-chic children's boutique caters to the littlies and tweens. With brands such as MarMar Copenhagen, Marie-Chantal and Poppy Rose, customers are invited to peruse at leisure or book an intimate private shopping session.
More information: ByEngberg Store, Nybrogatan 72, Östermalm

ByEngberg

You may also like:
- Hotels: The Guide to the Best Hotels in Stockholm
- Cafés: The Guide to the Best Cafés in Stockholm
- Restaurants: The Complete Guide to the Best Restaurants in Stockholm
- Activities: The Complete Guide to Activities in Stockholm
- Interior shops: The Best Interior Design Shops in Stockholm
About the guide the best shoppings in Stockholm
Our guide to the best shopping in Stockholm is updated continuously. If you know of a great boutique or shopping area in Stockholm that we have not featured in our guide please leave a note in the comments section below. Feel free to email us at hello@thatsup.se if you feel that we should add an shop in Stockholm to our guide. Please let us know if you see any mistakes in our guide to the best shopping in Stockholm.
Related articles: