The guide to the best cocktail bars in Stockholm
So many cocktails, so little time. Cocktails have sure come a long way from the classic old-fashioned - and although we are die-hard fans - over the past few years Stockholm bartenders have made mixology into an art form. Whether you're on the lookout for an artisanal cocktail, cool speakeasy joint or sophisticated lounge, Stockholm's best cocktail bars do it all. So here you are - our guide to the best cocktail bars in Stockholm that will blow your mind. We wouldn't blame you for wanting to visit every cocktail bar in Stockholm on the list – just don't do it all in one night.
You may also like:
- Beer bars: The Best Beer Bars in Stockholm
- Hotel bars: The Best Hotel Bars in Stockholm
- Nightclubs: The Guide to the Best Nightclubs in Stockholm
- Wow factor restaurants: Guide to Wow Factor Restaurants in Stockholm
- Best restaurants: The Complete Guide to the Best Restaurants in Stockholm
- Wine bars: The Best Wine Bars in Stockholm
Tjoget: Cool NYC-style speakeasy
This hip concept combines an award-winning NYC-cool speakeasy bar with a restaurant and barbershop. The bartenders - some of the best in the city - create innovative cocktails behind the ornate bar. The casual, unpretentious ambiance enhances the experience.
More information: Tjoget, Hornsbruksgatan 24, Södermalm

Tjoget
F12 Group: Asian, Latin American and innovative
F12's unique culinary offerings, naturally includes multiple cocktail bars, ideal for relaxed hangouts. Miss Voon strikes an elegant balance between East and West with exotic-tasting cocktails and lively atmosphere. Deli-cum-bistro, Kött & Fiskbaren offers an extensive cocktail menu featuring everything from rum to mescal. With its vibrant Latino flair Público fuses restaurant, bar and nightclub. Perfect for sipping the poison of your choice. Or why not sample health-oriented Mother's signature cocktail?
More information: Miss Voon, Sturegatan 22, Östermalm
More information: Kött & Fiskbaren, Gamla Brogatan 40, City
More information: Público, Rödbodtorget 2, City
More information: Mother, Mäster Samuelsgatan 19, City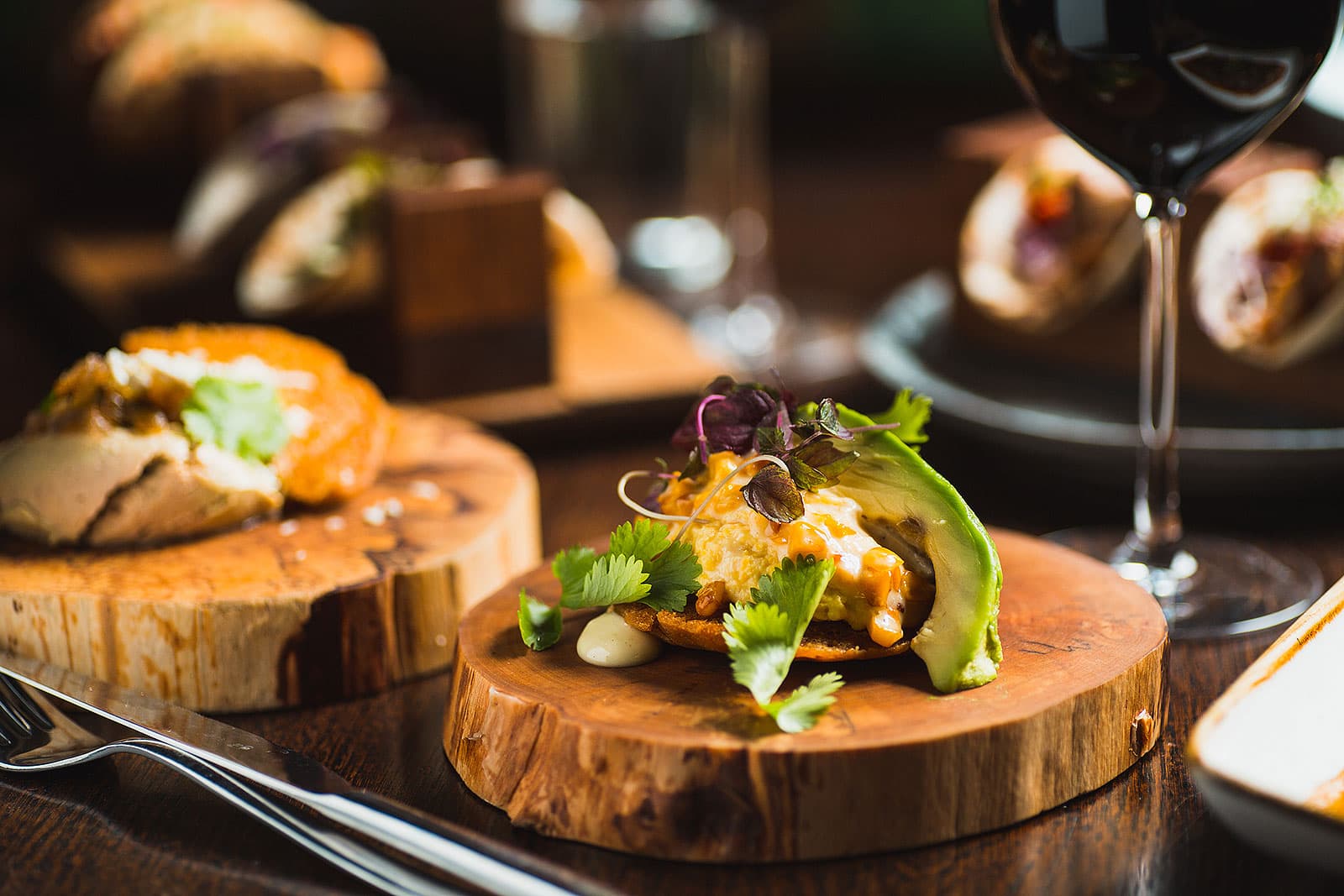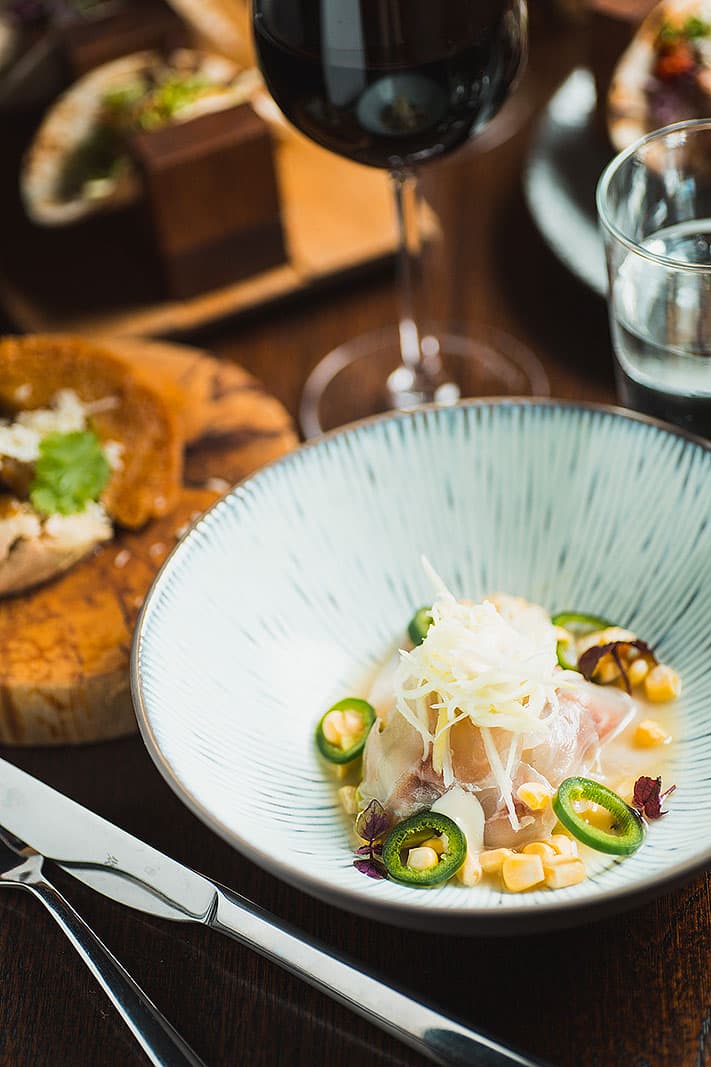 Miss Voon & Público
Grill & Köttmästarn: Tiki bar or an old fashioned?
Grill's reworking of a Tiki bar does the trick. The bartenders at Koko-Mo serve classic rum drinks and modern Tiki-inspired cocktails spiked with tequila, mescal and pisco. Its sibling Köttmästarn, just round the corner, fuses influences from Europe, Cuba and the USA. If you're in the mood for an Old Fashioned or Paw of the Wolf mixed with vodka, cranberry and punch you've come to the right place.
More information: Grill, Drottninggatan 89, City
More information: Köttmästarn, Tegnérgatan 32, City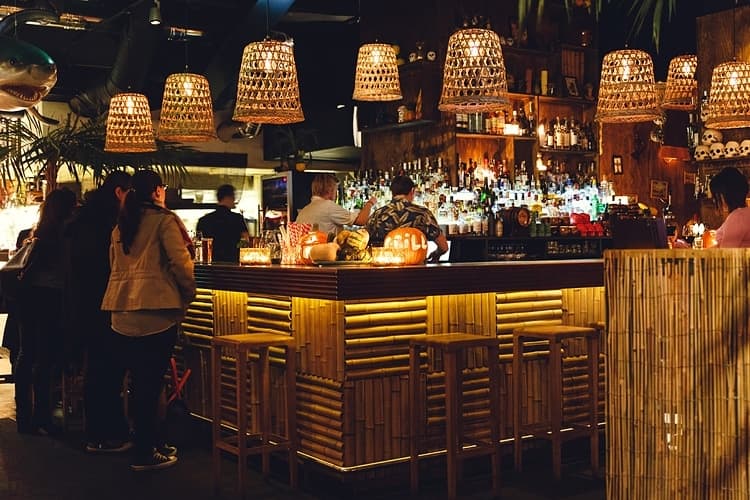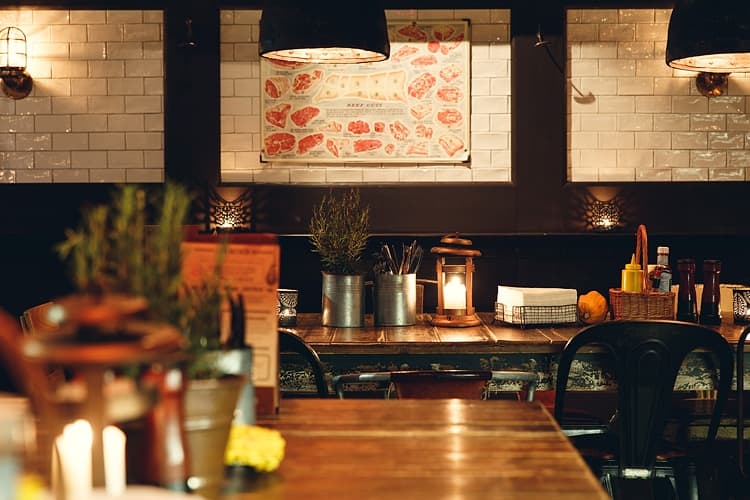 Grill & Köttmästarn
Reisen: Award winning cocktail bar
Tradition meets innovation; Reisen prides itself with artisanal cocktails made from scratch with fresh fruit and berries, without any concentrates. Apart from outstanding drinks, the hotel bar offers a unique location upon the waterfront with enviable views.
More information: Reisen, Skeppsbron 12, Gamla Stan

Reisen
Ling Long: Ode to the Far East
Ling Long, housed in Story Hotel, pays homage to its Asian heritage with modern cosmopolitan vibes and casual ambiance. The bar offers innovative cocktails with exotic flavours. Guests are frequently entertained by DJs and live bands.
More information: Ling Long, Riddargatan 6, Östermalm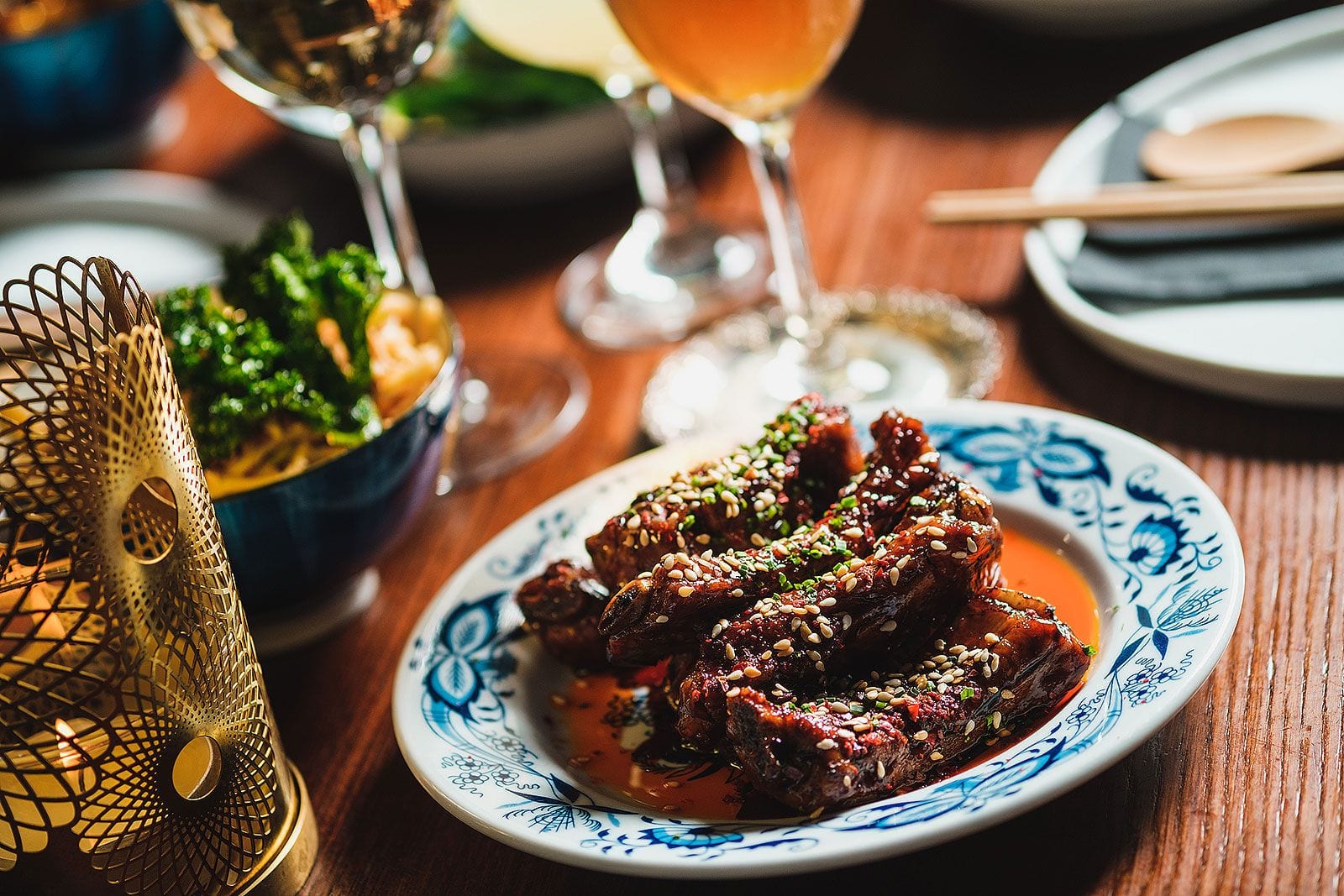 Ling Long
Brasseriet: Chicest bar in the city?
The distinguished Royal Opera House has been transformed into a contemporary melting pot, boasting beautiful interior and outstanding views. The cocktail bar fuses timeless classics with an experimental edge, as well as offering an impressive array of artisanal lager and ale.
More information: Brasseriet, Gustav Adolfs torg, City

Brasseriet
Restaurang Clou: Homemade liqueurs and syrups
Ambitious Clou offers a playful interpretation on a modern fusion restaurant. The cocktail bar has an established reputation. Drinks are made from scratch with homemade liqueurs and syrups and fresh fruit. The relaxed ambiance and generous opening hours makes it ideal for after work hangouts and post-dinner drinks.
More information: Restaurang Clou, Västra Järnvägsgatan 11, City

Restaurang Clou
Melt: Prohibition era
Champagne and glamorous prohibition vibes personify Melt. With its distinct speakeasy feel, rich decor and swinging chandeliers, Melt is famous for its teacup cocktails and drinks served in antique crystal glasses. Do not miss their infamous burlesque nights.
More information: Melt Bar & Restaurang, Malmskillnadsgatan 45, City

Melt
Supper: Reminiscent of the Caribbean
Supper's Cuban and Latin influences are apparent in both the menu and decor. Bartenders mix rum-spiked drinks and refreshing coolers as well as serving champagne and beer. The relaxed ambiance is perfect for casual after work hangouts reminiscent of the Caribbean.
More information: Supper, Tegnérgatan 37, City

Supper
Himlen: One step closer to heaven
Situated on the 25th floor, Himlen's awe-inspiring panoramic city-views are real crowd-pleasers. Apart from offering a fine dining experience, this urban restaurant appeals to modern connoisseurs with a penchant for artisanal cocktails. The sky bar is a popular destination after hours.
More information: Himlen, Skatteskrapan, Götgatan 78, Södermalm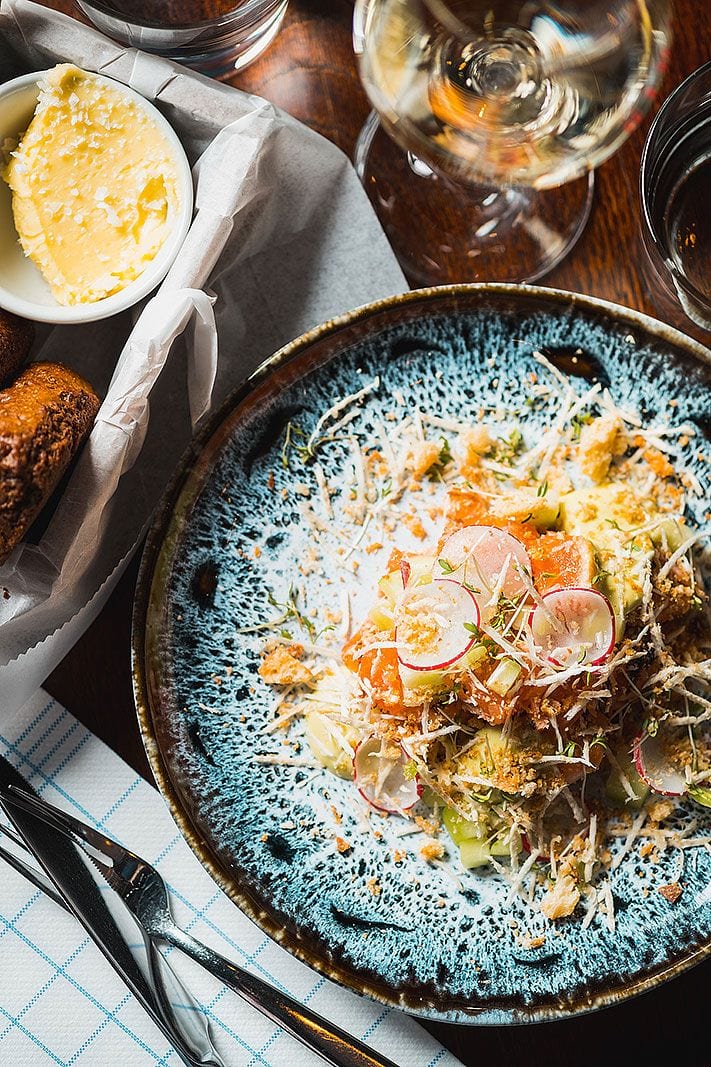 Himlen
Häktet: Prison-cum-speakeasy bar
Häktet, which was once an 18th century prison, now houses a restaurant and three different bars, one with a distinct speakeasy feel. This refined cocktail bar combines living-room style vibes with an experimental cocktail menu and talented bartenders. The menu's theme is constantly updated to cater to a wide audience.
More information: Häktet, Hornsgatan 82, Södermalm

Häktet
Duvel Café: A hidden gem
Duvel Café's rather drab exterior juxtaposes its immaculately stylish interior complete with beautiful blue wood-panelled walls, leather chairs and brass fittings. Its cocktail bar surprises with beer cocktails and other drinks with an experimental edge. Beer-lovers are bound to find their way next door to Pressklubben.
More information: Duvel Café, Vasagatan 50, City

Duvel Café
Rival: Art Deco vibes
Rival at Mariatorget embodies 1930's art deco glamour, complete with sumptuous red velvet decor and shiny brass detailing. The bar is a popular haunt for its artisanal cocktails and relaxed ambiance. The bar is open almost every night with DJs and live shows.
More information: Rival Bar & Bistro, Mariatorget 3, Södermalm

Rival
Teaterbrasseriet: Continental sophistication
The bustling upstairs bar at Scandic Grand Central takes style cues from both Paris and New York. Its central location and warm atmosphere appeals to locals and hotel guests alike - perfect for after work drinks.
More information: Teaterbrasseriet, Kungsgatan 70, City

Teaterbrasseriet
Farang: Luxurious Southeast Asian vibes
The city's coolest Asian fusion restaurant fuses sleek industrial-style interior with distinct metropolitan vibes. The Southeast Asian influences are apparent from the menu to the cocktail bar. Innovative artisanal drinks with a twist are mixed behind the bar.
More information: Farang, Tulegatan 7, Vasastan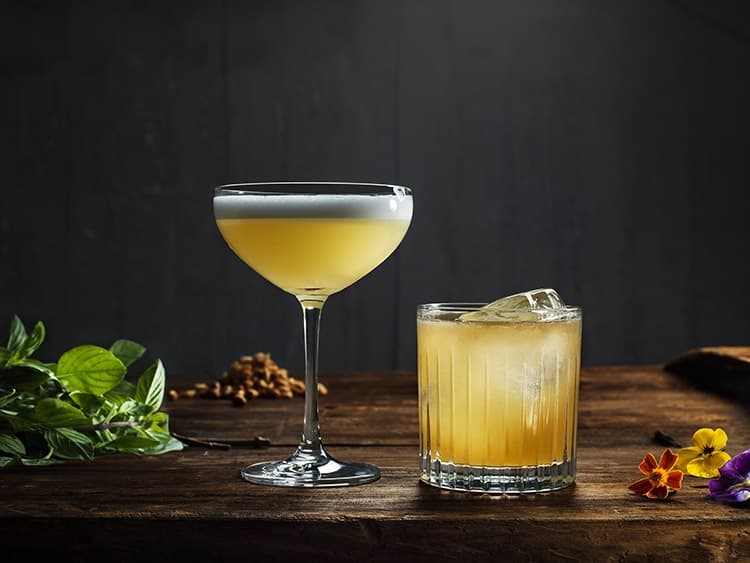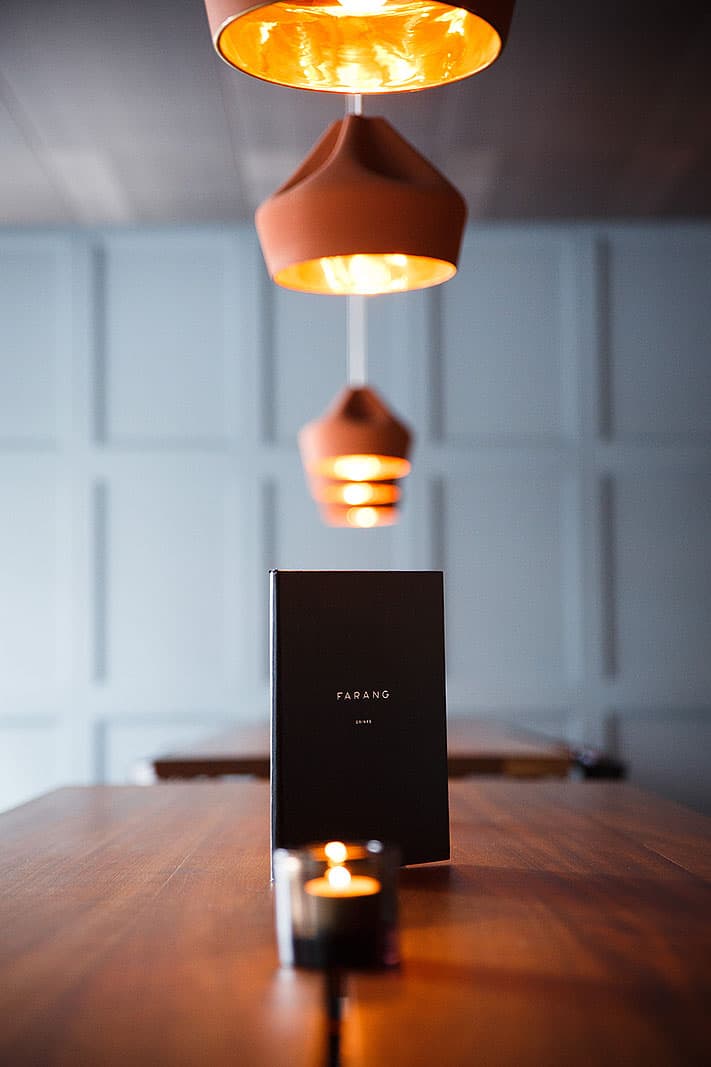 Farang
Vassa Eggen: Cocktails à la NYC
Enjoy innovative cocktails at award-winning Vassa Eggen. This restaurant has had multiple guises over the years, the most recent an industrial NYC-style steakhouse. During the summer the outdoor terrace is perfect for casual after work drinks.
More information: Vassa Eggen Steakhouse, Birger Jarlsgatan 29, Östermalm

Vassa Eggen Steakhouse
39 Wäst: Relaxed and intimate
This charming neighbourhood restaurant combines a homey feel with comfortable sofas and casual hangouts. Enjoy live music and DJs as well as a well-made cocktail or two.
More information: 39 Wäst, Fleminggatan 39, Kungsholmen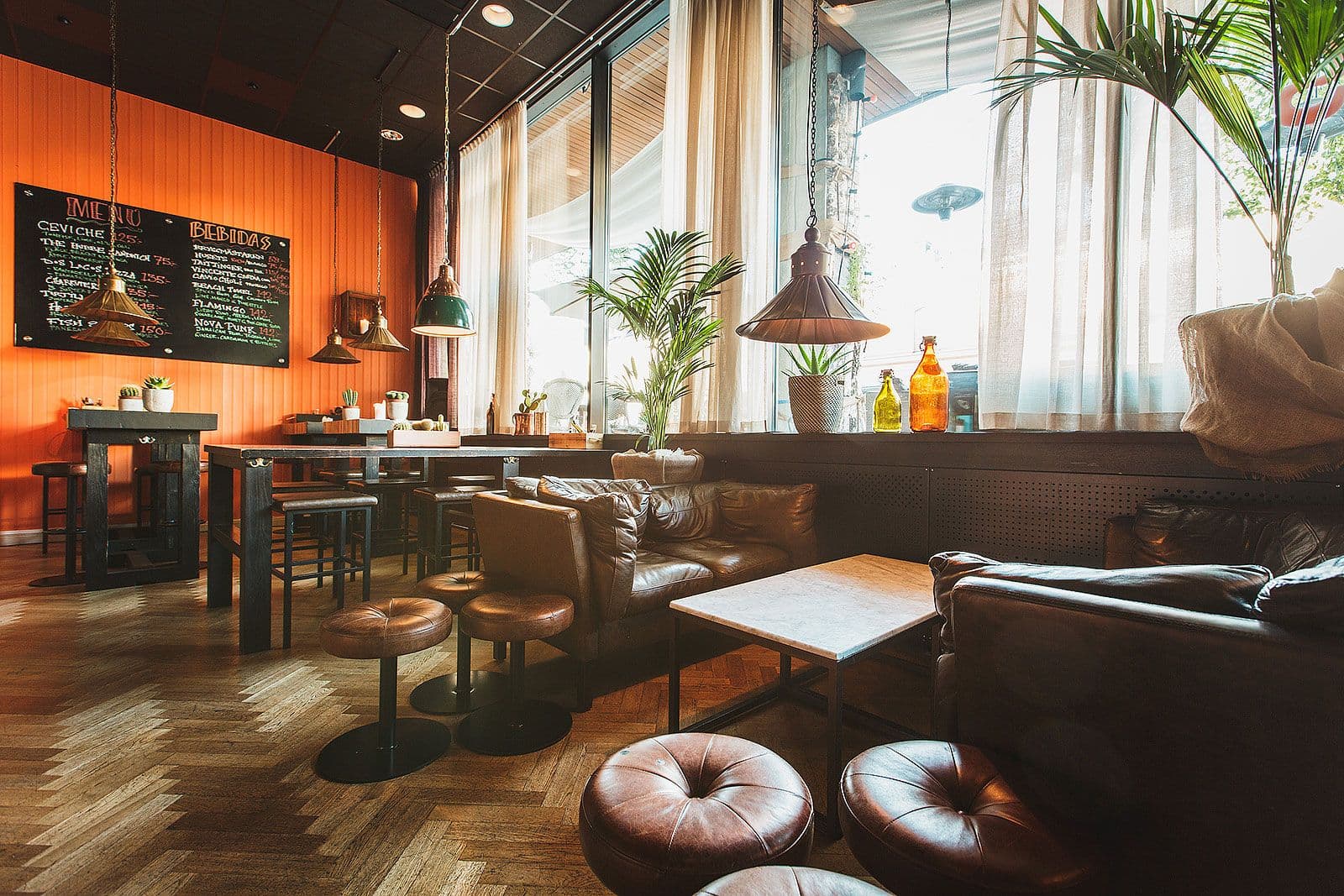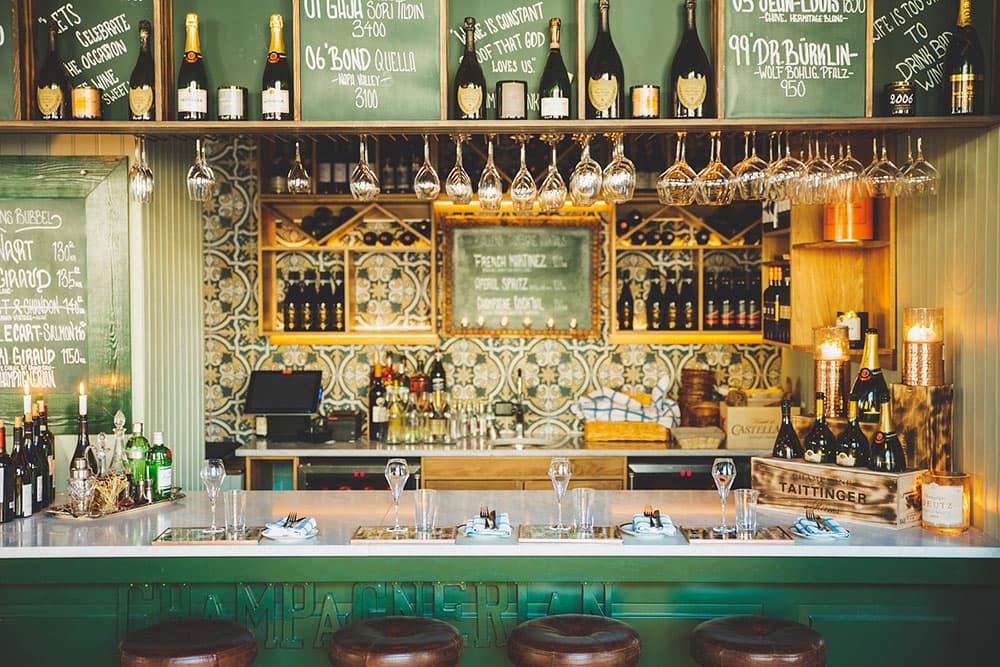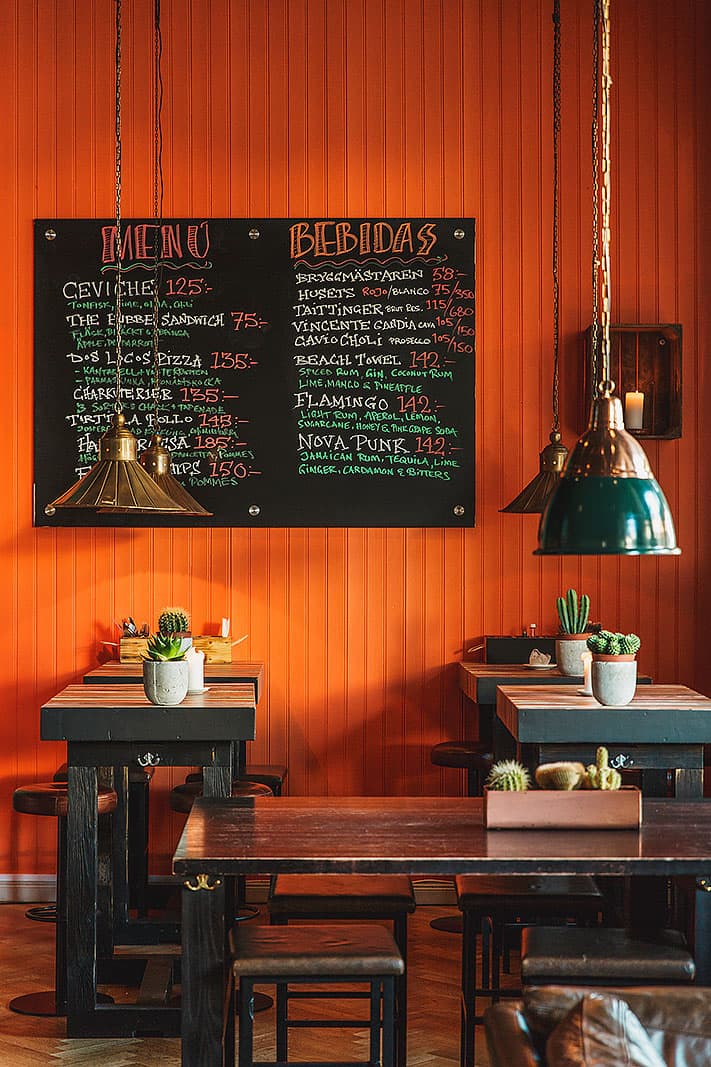 39 Wäst
Mister French: Cocktails and waterfront views
Mister French fuses 1920's glamour with enviable waterfront views and boasts a large outdoor terrace. If you're in the mood for colour-popping drinks, a flute of champagne or an artisanal beer you've come to the right place.
More information: Mister French, Tullhus 2, Skeppsbrokajen

Mister French
Henricks: A summer classic
With its scenic waterfront location and well-stocked bar Henricks is a popular summertime haunt. Mixologists serve classic cocktails such as Singapore Sling, Raspberry Fudge and Watermelon Smash, along with beer and wine.
More information: Henricks, Jan-Inghes Torg 52, Hammarby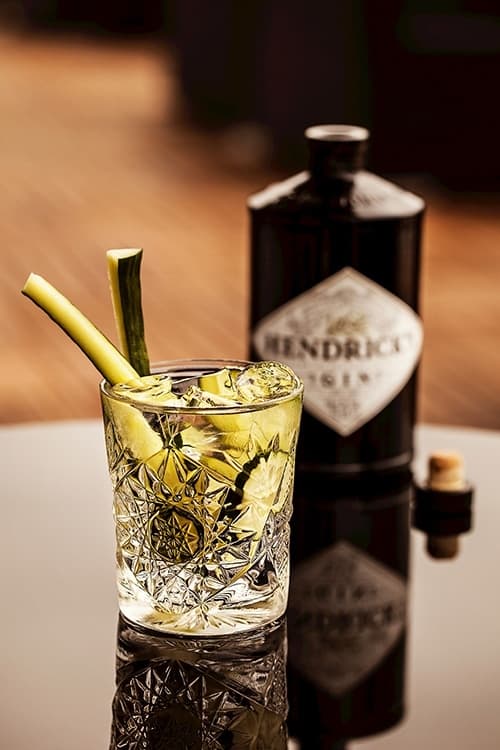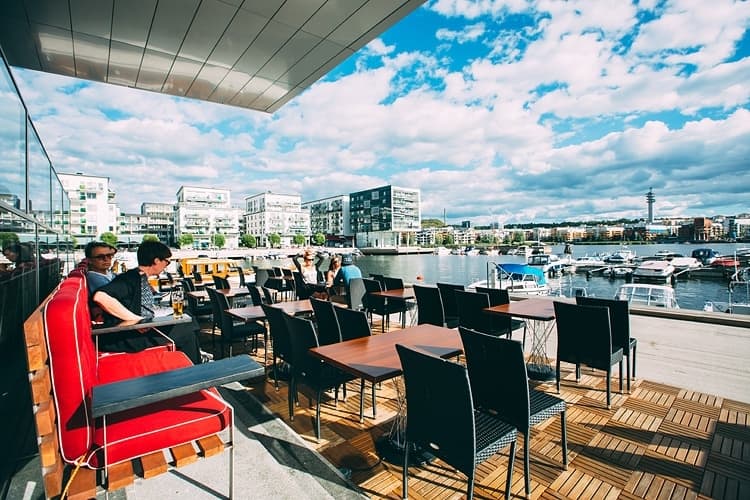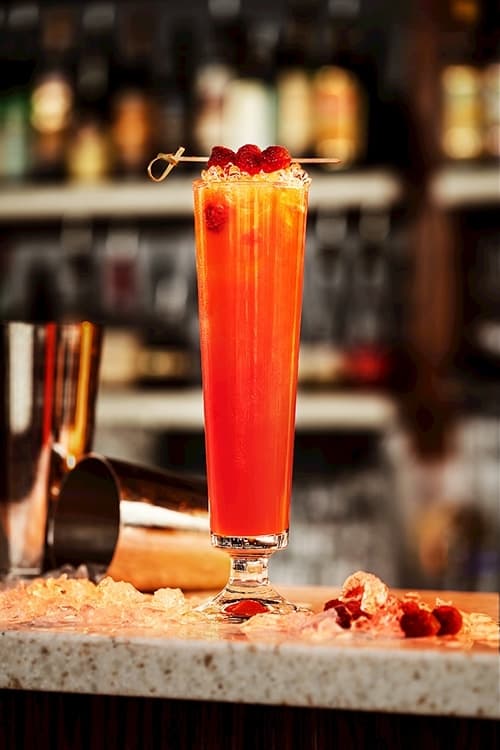 Henricks
Marie Laveau: À la the Deep South
Neon adorned Marie Laveau fuses a Southern-style restaurant, bar and nightclub. Inspired by New Orleans, the award-winning bar serves classic Americana cocktails. The ambiance is relaxed and unpretentious.
More information: Marie Laveau, Hornsgatan 66, Södermalm
Kåken: A popular haunt
Some of Sweden's best mixologists create innovative cocktails at this award-winning bar and nightclub. With DJs and a wide audience Kåken is the ideal place for a night on the town.
More information: Kåken, Regeringsgatan 66, City
Tweed: Quintessential charm
As indicated by its name, Tweed has wholeheartedly embraced is theme, complete with complete with comfortable chesterfields and checkered wallpaper. Adjacent to Djuret, this charming bar serves artisanal beers and old-school cocktails with a distinct twist.
More information: Tweed, Lilla Nygatan 5, Gamla Stan
Corner Club: Seasonal cocktail menu
Corner Club is The Flying Elk and Restaurant Frantzén's slightly more casual sibling. The chic bar complete with marble tables is famous for its 'burgers & drinks' concept. Guests are invited to select their poison of choice from a seasonal cocktail list. Perfect for cocktail hour pre or post dinner.
More information: Corner Club, Lilla Nygatan 16, Gamla Stan
Svartengrens: A contemporary classic
Although primarily famous for its meaty offering, Svartengrens' artisanal cocktail bar has also made a name for itself. The minimalist decor and sleek bar pays tribute to its NYC inspirations. Svartengrens' signature Grapefruit Collins is a real showstopper.
More information: Svartengrens, Tulegatan 24, Vasastan
Le Rouge: Opulent French glamour
This charming restaurant pays homage to turn-of-the-century Paris with rich velvet decor and gold detailing à la Moulin Rouge. The bar is a popular haunt serving artisanal cocktails with a thematic twist.
More information: Le Rouge, Brunnsgränd 2-4, Gamla Stan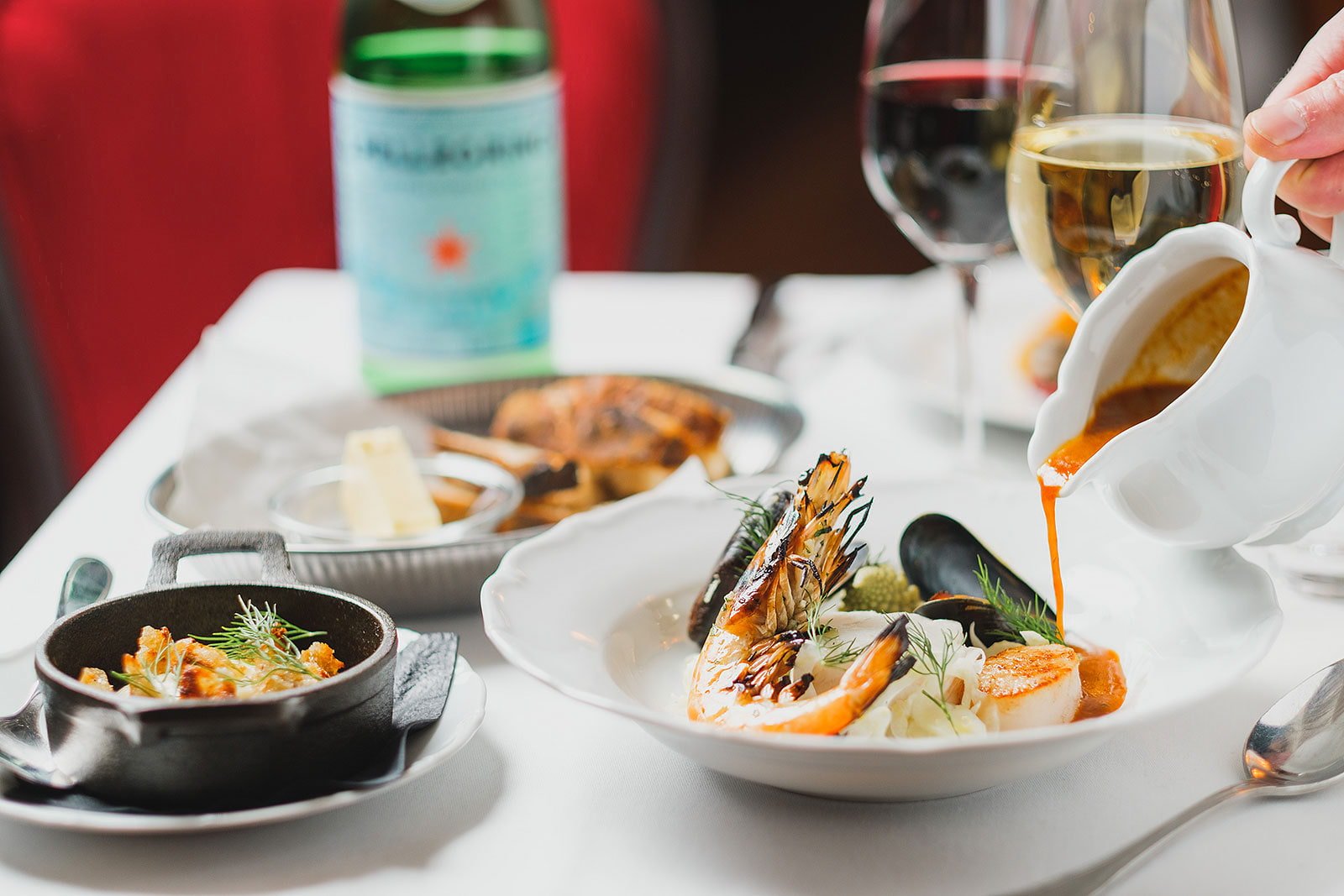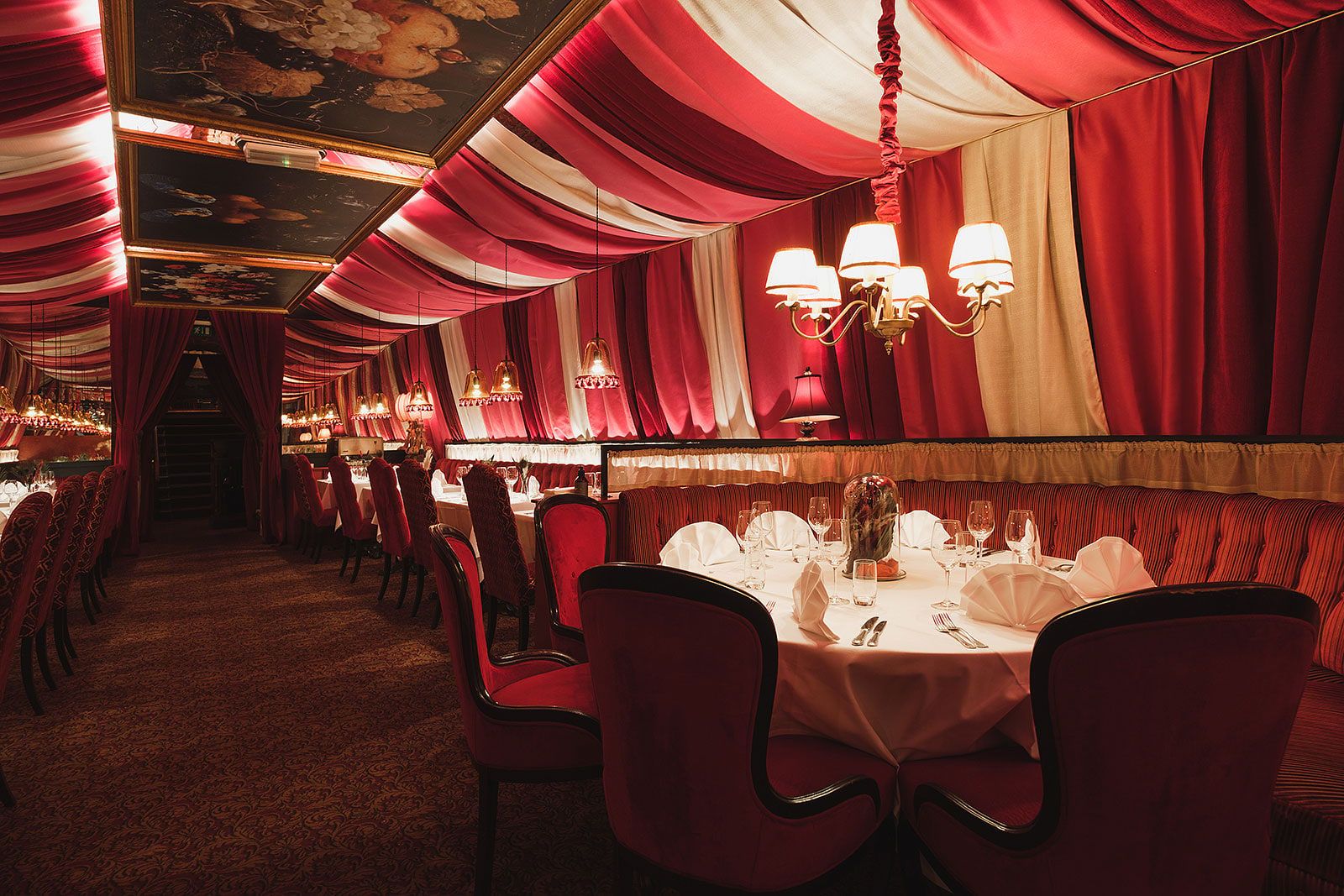 Le Rouge
You may also like:
- Wine bars: The Best Wine Bars in Stockholm
- Hotel bars: The Best Hotel Bars in Stockholm
- Sports bars: Guide to the Best Sports Bars in Stockholm
- Beer halls: The Best Beer Bars in Stockholm
- Nightclubs: The Guide to the Best Nightclubs in Stockholm
- Wow factor restaurants: Guide to Wow Factor Restaurants in Stockholm
- Best restaurants: The Complete Guide to the Best Restaurants in Stockholm
- Best hotels: The Guide to the Best Hotels in Stockholm
- Fine dining: The Guide to Fine Dining in Stockholm
- Asian restaurants: The Best Asian Restaurants in Stockholm
About the guide the best cocktail bars in Stockholm
Our guide to the best cocktail bars in Stockholm is updated continuously. If you know of a great cocktail bar in Stockholm that we have not featured in our guide please leave a note in the comments section below. Feel free to email us at hello@thatsup.se if you feel that we should add a bar in Stockholm to our guide. Please let us know if you see any mistakes in our guide to the best cocktail bars in Stockholm. Otherwise enjoy your visit to bar of your choice.
Related articles: