The Guide to Romantic Restaurants in Stockholm
White tablecloths and candlelight - the makings of a romantic evening. Sometimes you need a little extra help when it comes to impressing a date. Some restaurants may please the palate and fill the belly but not tug at our heartstrings. Whether you're looking for that romantic restaurant, intimate nook for couples or somewhere to celebrate an anniversary, we've got you covered. In our guide to romantic restaurants in Stockholm we've chosen our favourite spots for the perfect evening.
You may also like:
- Romantic hotels: Romantic Hotels in Stockholm
- French restaurants: The Best French Restaurants in Stockholm
- Cosy restaurants: The Guide to Cozy Restaurants in Stockholm
- Classic restaurants: The Guide to Classic Restaurants in Stockholm
- Wow factor restaurants: Guide to Wow Factor Restaurants in Stockholm
Melt: Romantic 1920's vibes
Head over to Melt for a heavy dose of romance. This prohibition era-style restaurant and bar fuses bold burlesque influences and 1920's vibes. The predominantly French cuisine offers cheese and chocolate fondue, cocktails are served in classic crystal glasses.
More information: Melt Bar & Restaurang, Malmskillnadsgatan 45, City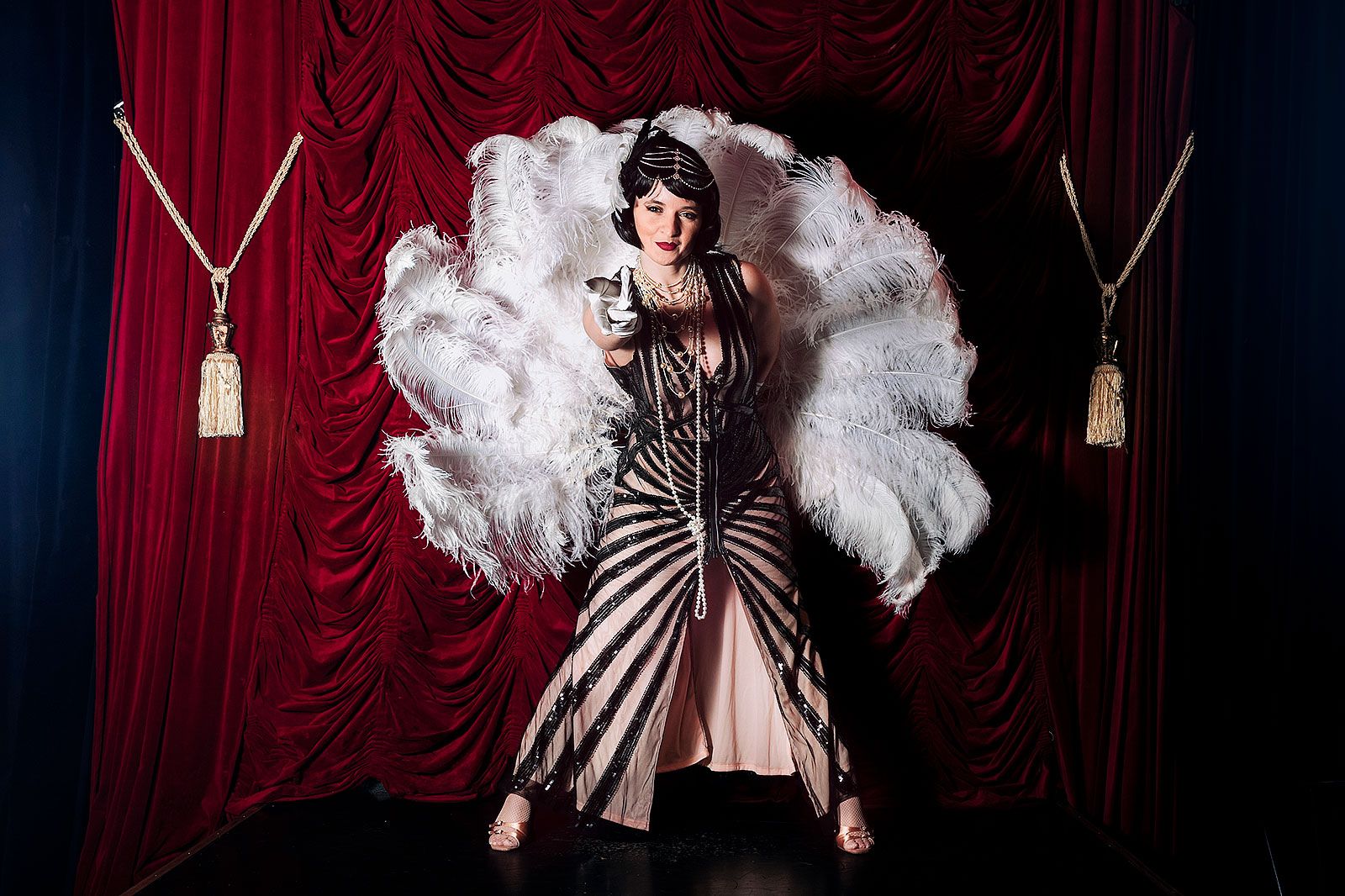 Melt
Kryp In: A quaint little cubbyhole
Kyp In, hidden along one of Gamla Stan's medieval alleyways, is a small yet charming restaurant. With only twelve tables this intimate space is ideal for lovers. The menu features classic European fare with a French touch and organic and biodynamic wine.
More information: Kryp In, Prästgatan 17, Gamla Stan

Kryp In
Beirut Café: Aladdin's cave
Beirut Café pays homage to its colourful Lebanese heritage with bold, flavoursome meze and other traditional dishes. The elaborate oriental-style decor is perfect for date-night and the restaurant offers plenty of nooks and crannies for intimate rendezvous.
More information: Beirut Café, Engelbrektsgatan 37, Östermalm

Beirut Café
Fem Små Hus: 17th century charm
Among the crooked alleyways paved with cobblestones lies this hidden gem. The arched brick walls, heavy drapes and flickering candles set the scene for a romantic evening. The menu reflects its distinguished past with classic Swedish fare with a French touch.
More information: Fem Små Hus, Nygränd 10, Gamla Stan

Fem Små Hus
Wijnjas Ost & Vinkällare: Food, cheese and wine
Classic vibes reign at Wijnjas, which has been located in this cosy venue since 1979. The intimate venue is ideal for a romantic French-inspired dinner or for just some wine and cheese at the bar.
More information: Wijnjas Ost & Vinkällare, Scheelegatan 3, Kungsholmen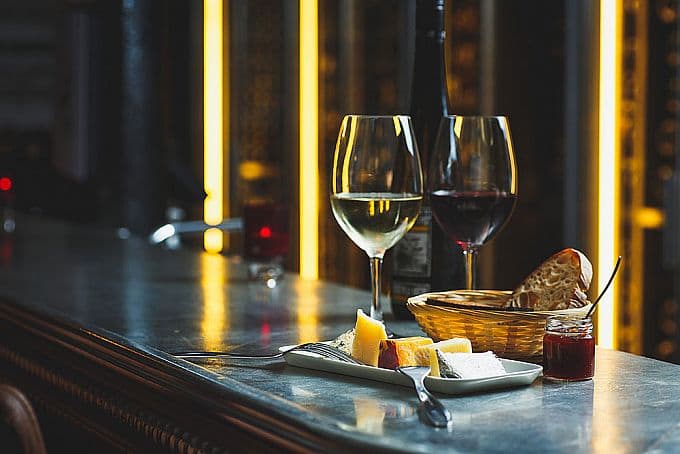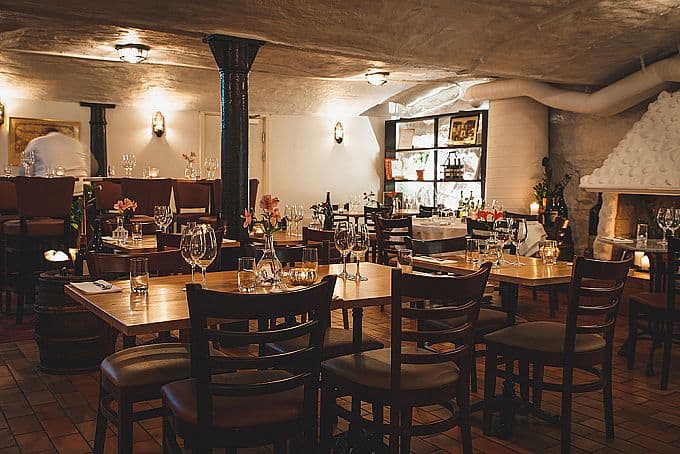 Wijnjas Ost & Vinkällare
Esperanza: A cosy Italian
Despite its location on Drottninggatan, this Italian restaurant is far from a tourist trap. Italian specialties and select wines are served in candlelight on white tablecloths. Here you will find everything that you need to get you into the right mood.
More information: Esperanza, Drottninggatan 77, City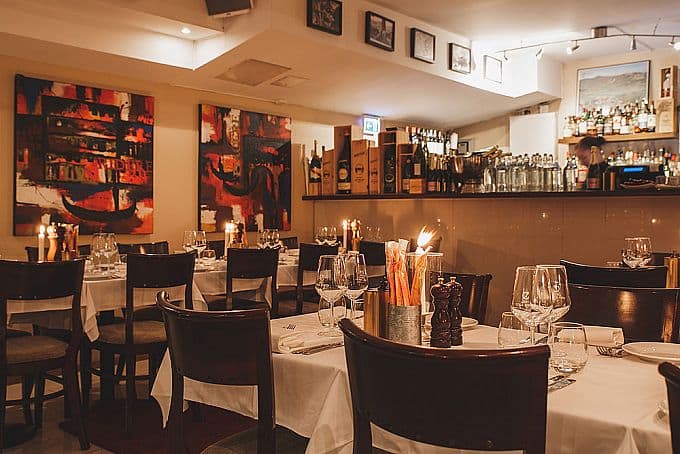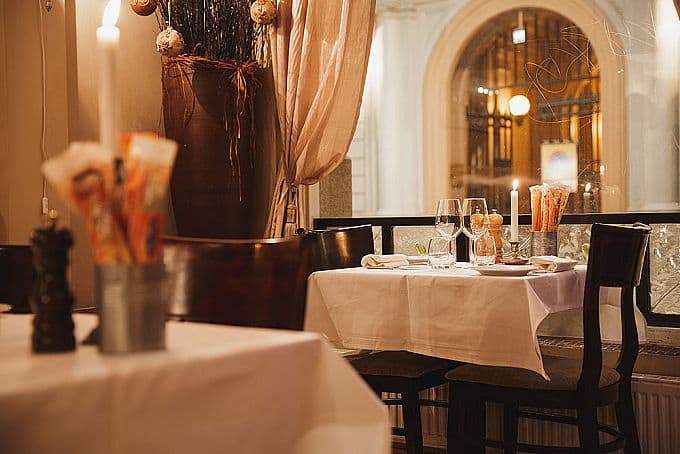 Esperanza
À la Crêpe: A charming Frenchie
Distinctly French À la Crêpe is an unpretentious neighbourhood restaurant with a romantic feel. The reasonably priced menu features savoury buckwheat pancakes, saccharine crepes with a dose of Parisian charm.
More information: À la Crêpe, Katarina Bangatan 42, Södermalm

À la Crêpe
Brasserie Bobonne: Tribute to the City of Light
Take a culinary trip to France without leaving the comfort of Östermalm. This classic brasserie presents seasonal fare on a chalkboard menu that is updated bi-weekly. The open kitchen enhances the intimate ambiance.
More information: Brasserie Bobonne, Storgatan 12, Östermalm

Brasserie Bobonne
Delikatessen: Firehouse turned bistro
This refurbished firehouse with high vaulted ceilings and bistro-style decor exudes boho-chic Parisian vibes. The kitchen prepares rustic French classics to compliment the extensive wine menu. Enjoy a glass of pastis at Bar Hommage next door.
More information: Delikatessen Bistro Bar, Krukmakargatan 22, Södermalm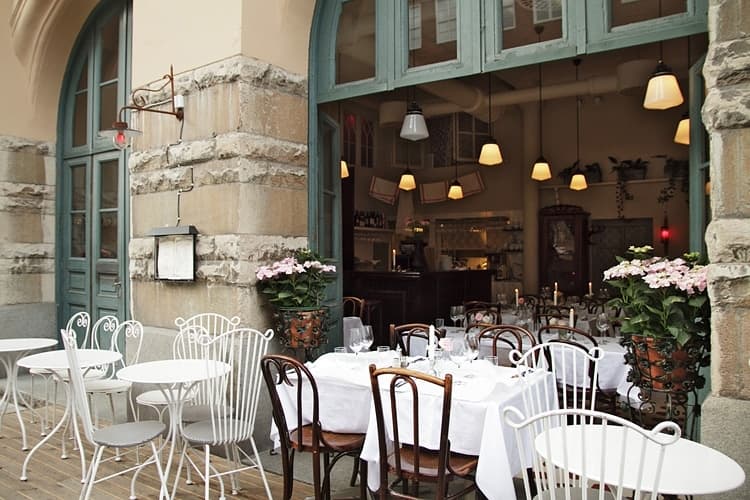 Delikatessen
Vin Valvet 1644: From the 1600's
Set the tone with candlelight, rich red accents and leather armchairs. This rustic wine and tapas bar is located in one of Södermalm's oldest buildings complete with vaulted ceilings and archways. Perfect for secluded rendezvouz.
More information: Vin Valvet 1644, Södermalmstorg 8, Södermalm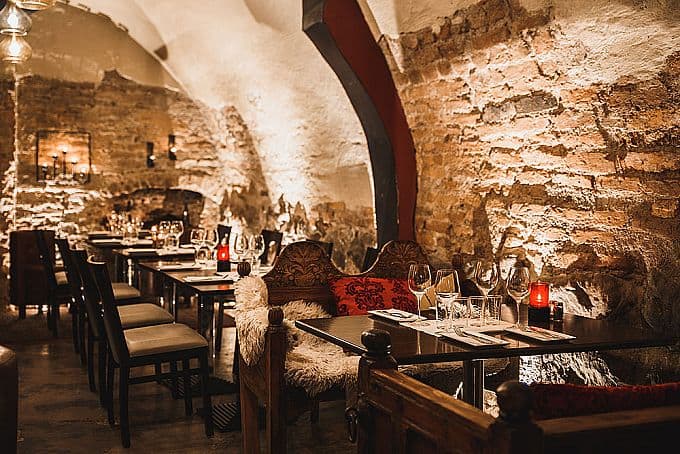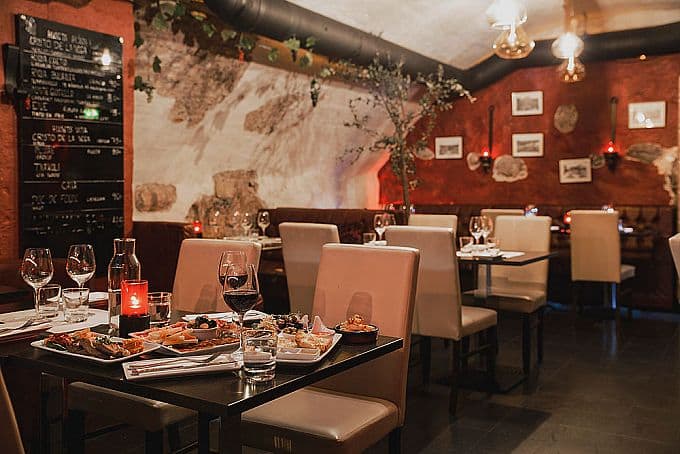 Vin Valvet 1644
Le Rouge: A night at the Moulin Rouge
This charming restaurant pays tribute to turn-of-the-century Parisian glamour. Draped in rich red velvet with shiny brass detailing - reminiscent of the Moulin Rouge. The menu is dominated by choices of entrecote and salmon and guests are invited to choose sides and sauces to suit their fancy.
More information: Le Rouge, Brunnsgränd 2-4, Gamla Stan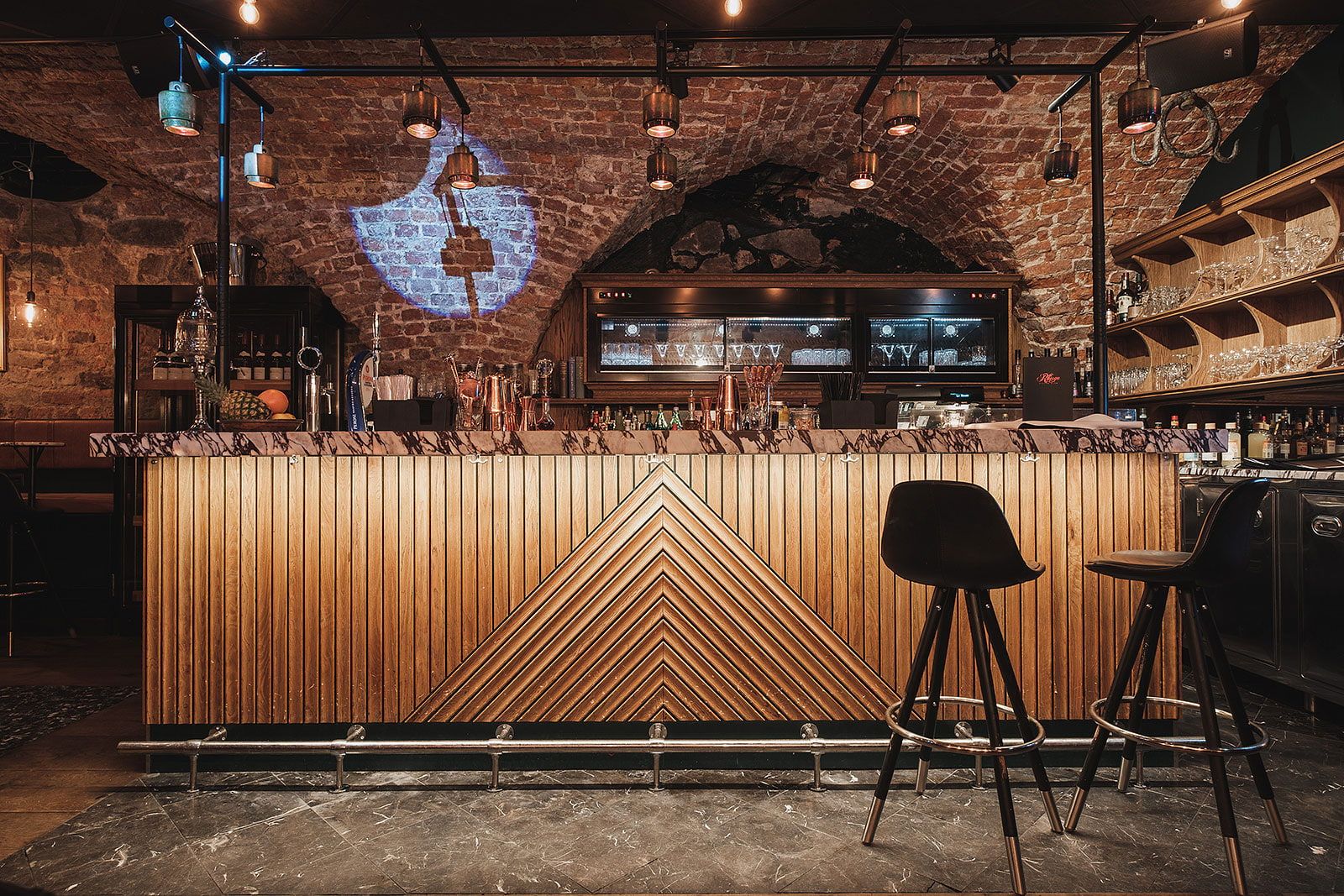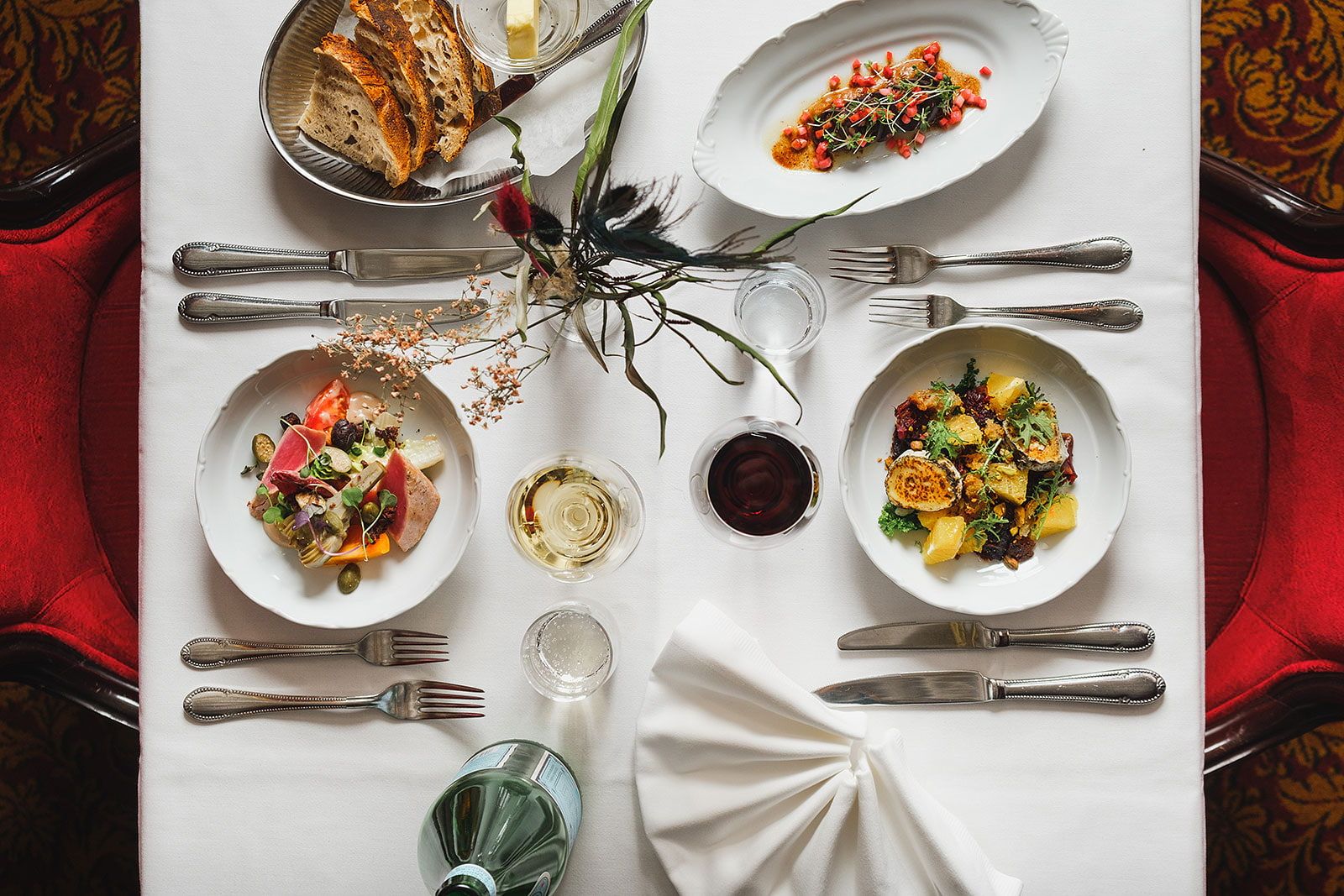 Le Rouge
Pastis: An intimate nook
This charming little cubbyhole is hidden amongst the cobblestone alleyways in Gamla Stan. Candlelight sets the tone for romantic intimacy. The restaurant serves classic French fare, finish off with dessert - the crème brûlée is perfect for sharing.
More information: Pastis, Baggensgatan 12, Gamla Stan
Gondolen: Panoramic city views
With its panoramic views over Stockholm and its waterfront, Eriks Gondolen is perhaps one of the city's most iconic restaurants. The menu fuses classic Swedish flavours with modern undertones. Enjoy a cocktail in the renowned bar after dinner.
More information: Gondolen, Stadsgården 6, Södermalm

Gondolen
La Vecchia Signora: Genuine Italian romance
Le Vecchia Signora, which translates to the old lady, is a charming, candlelit restaurant that serves authentic Italian fare from the Piedmont region. Considered to be one of the best Italian restaurants in the city, La Vecchia Signora exudes authentic charm. The atmosphere is intimate and relaxed, the food exquisite.
More information: La Vecchia Signora, Åsögatan 163, Södermalm

Elements Spa: Poolside Dinner
Why not combine an intimate dinner with a soothing sojourn at a spa? Enjoy poolside dining at Clarion Hotel's Ayurvedic wellness centre. You can also utilise the all of the spa facilities, so just kick back and relax.
More information: Elements Spa, Ringvägen 98, Södermalm

Elements Spa
You may also like:
- Romantic hotels: Romantic Hotels in Stockholm
- French restaurants: The Best French Restaurants in Stockholm
- Best restaurants: The Complete Guide to the Best Restaurants in Stockholm
- Fine dining: The Guide to Fine Dining in Stockholm
- Swedish restaurants: The Best Swedish Restaurants in Stockholm
- Cozy restaurants: The Guide to Cozy Restaurants in Stockholm
- Italian restaurants: The Best Italian Restaurants in Stockholm
- Meat restaurants: The Best Meat Restaurants in Stockholm
- Cocktail bars: The Guide to the Best Cocktail Bars in Stockholm
About the guide to romantic restaurants in Stockholm
Our guide to romantic restaurants in Stockholm is updated continuously. If you know of a great romantic restaurant in Stockholm that we have not featured in our guide please leave a note in the comments section below. Feel free to email us at hello@thatsup.se if you feel that we should add a romantic restaurant in Stockholm to our guide. Please let us know if you see any mistakes in our guide to romantic restaurants in Stockholm. Otherwise enjoy your visit to restaurant of your choice.
Related articles: