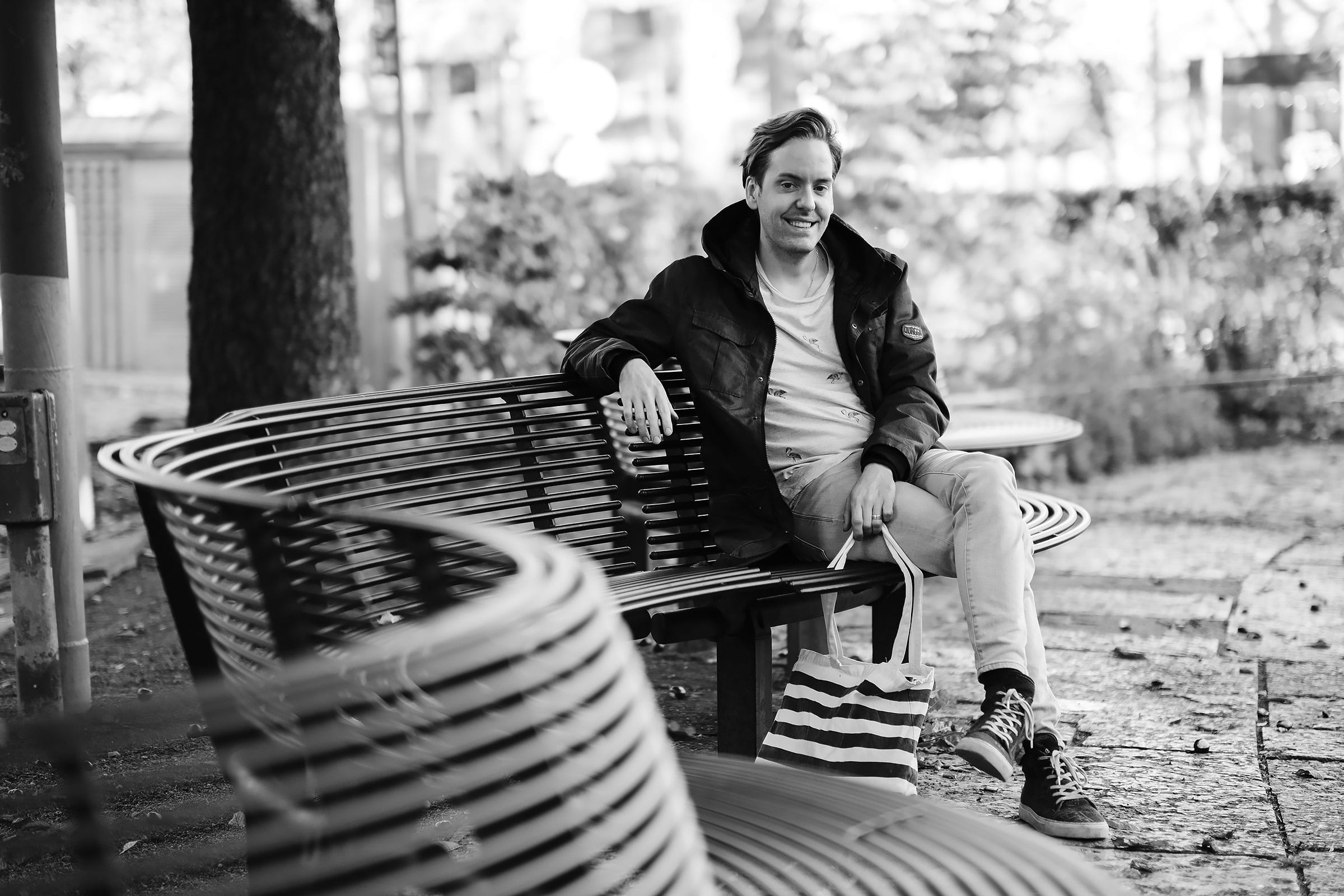 Vegan foodie Mattias Kristiansson's guide to Stockholm's best vegan spots
Updated 26 Nov 2018
Mattias spotted a gap in the market early on and, a great deal of hard work later and several setbacks later, he's now the proud author of a cookbook as well as founder of Sweden's first and largest vegetarian magazine, VEGO. Here he shares his story with Thatsup, as well as his top tips for vegan restaurants and cafés in Stockholm.
Mattias swapped Malmö for Stockholm straight after graduating from high school and he's now lived in the capital for 13 years. He has always loved to bake and you could say that's where it all began. Mattias started the blog Bakemyday and it wasn't long before he was offered his first book contract.
- I didn't think anyone actually read my blog but when a publishing company contacted me and asked me to do a baking book I realised this could be my big chance.
Like most of us, Matthias didn't grow up as a vegan or vegetarian. While he was working with his first book and starting to get lots of work, he happened to go to a talk on the meat industry and its effect on the environment. He introduced meat-free Mondays at home and challenged himself to come up with new, exciting vegetarian recipes, without labelling it.
- I started cooking more and more vegan and vegetarian food for myself and my husband and after a while we just lost our appetite for meat, it happened totally organically. But it was after a trip to New York, where the vegan food is fantastic, that I made the decision.
Mattias spotted a gap in the market, and by that time he'd decided to become a vegan. He'd felt for a long time that he wanted to do something different, without knowing exactly what, and he saw an opportunity here. He developed ideas for a magazine and presented them to several publications, without much success.
- When no one went for it I decided to do it myself, I had plenty of experience and felt sure I could bring it all together, and with a little help from my husband I managed to create the first issue of VEGO. I was the writer, photographer, sales department... everything. I tend to see opportunities and you have to be a bit naive, if I'd known how much work would be involved I probably wouldn't have taken it on.
Mattias launched the magazine in the winter of 2014 via his website and sold the first issue online. Friends and acquaintances spread the word and the magazine sold. The second issue was sold in shops, and since then it's grown and grown.
- The vegan trend suddenly started to really take off, and there was no other vegan magazine on the market so I quickly got more and more readers and followers who were looking for something like us. Social media and Instagram were also gaining popularity at the time, which definitely helped us reach out further still.
Mattias now has a huge following. He's the publisher, founder and editor-in-chief of VEGO, which has 98 000 readers, and author of several cookbooks. On November 2 he released the vegan food bible "Det veganska köket" (Vegan Cuisine), his eighth book.
- I've realised I can do a lot myself. Several publishers have rejected my ideas, people have told me that my work is bound to fail... you shouldn't listen to everything people say.
Why do you think you've built up such a large following?
- I'm a friendly, happy person with a good sense of humour and I'm very open. Lots of people have an idea of what vegans are like and I don't think I really fit that stereotype. I cook ordinary, simple, everyday food, and I don't use chopsticks. I show people that vegan cooking can be simple, and I'm humble.
What are your dreams and ambitions?
- I want to carry on working with the magazine and developing it, start working with more moving-image material. I'd like to focus even more on digital platforms, work with video and create a community. My greatest fear is getting stuck and failing to grow and develop. Starting my own café isn't totally out of the question either, as an extension of the magazine and serving food we feature in it.
What's the best and worst thing about what you do?
- The most fun bit is communicating with people, it's fantastic to think that people read what I write. I'm also happy to be able to work with something creative, in a branch that's constantly changing and developing. The downside is of course that it's a huge amount of work. I carry a great deal of responsibility and work constantly.
Why vegan?
- I choose to be a vegan because I care about the world and my surroundings. I've learned a great deal through veganism, partly that it's cool to care about the environment and animals, but also about other people, my friends, my family and acquaintances. I'm not as egotistical any more, so it's been beneficial in more ways than I could have imagined.
What do you think of the choice of vegan places to eat in Stockholm?
- It's fine, it's growing, but considering how large a city Stockholm is, it's still lagging behind several other cities. It's quite one-dimensional. If you want to visit cities with a really good choice of vegan places I'd recommend Paris, New York and Berlin - they're the ones leading the way.
How do you think the vegan scene will look in the future?
- It's not weird or unusual to be a vegan or vegetarian any more and it will actually be the norm soon. If you look at how quickly things have changed over the past few years, I think it's just going to continue growing and it won't be long before there are more vegetarians than meat eaters.
Mattias Kristiansson's guide to vegan spots in Stockholm