The guide to the best cafés in Stockholm
Fika is a notoriously Swedish word that is practically non-translatable into any other language. The Brits pride themselves on afternoon tea, the Swedes with fika. This coffee break is often synonymous with coffee - no surprises there - and cinnamon buns, but not restricted by it. Stockholm boasts of an abundance of cafés ranging from cool NYC-style coffee shops, to kitschy hangouts and classic bakeries. Many cafés are open from dusk till dawn offering breakfast, soup, salads and of course decadent pastries. We have created this guide to the best cafés in Stockholm to enable your next fika-fix.
You may also like:
- Coffee: The Best Coffee Shops in Stockholm
- Lunch: The Guide to the Best Lunch Restaurants
- Brunch: The Best Brunch in Stockholm
Gildas Rum: Quaint and kitschy by Nytorget
Gilda's Rum is a popular and cosy café with a distinct boho-chic vibe à la your kitschy grandmother. Settle into an armchair with a cuppa and pastry in hand. The candlelit interior offers a cheerful respite; during the summer the sun-drenched terrace facilitates prolonged coffee-sessions.
More information: Gildas Rum, Skånegatan 79, Södermalm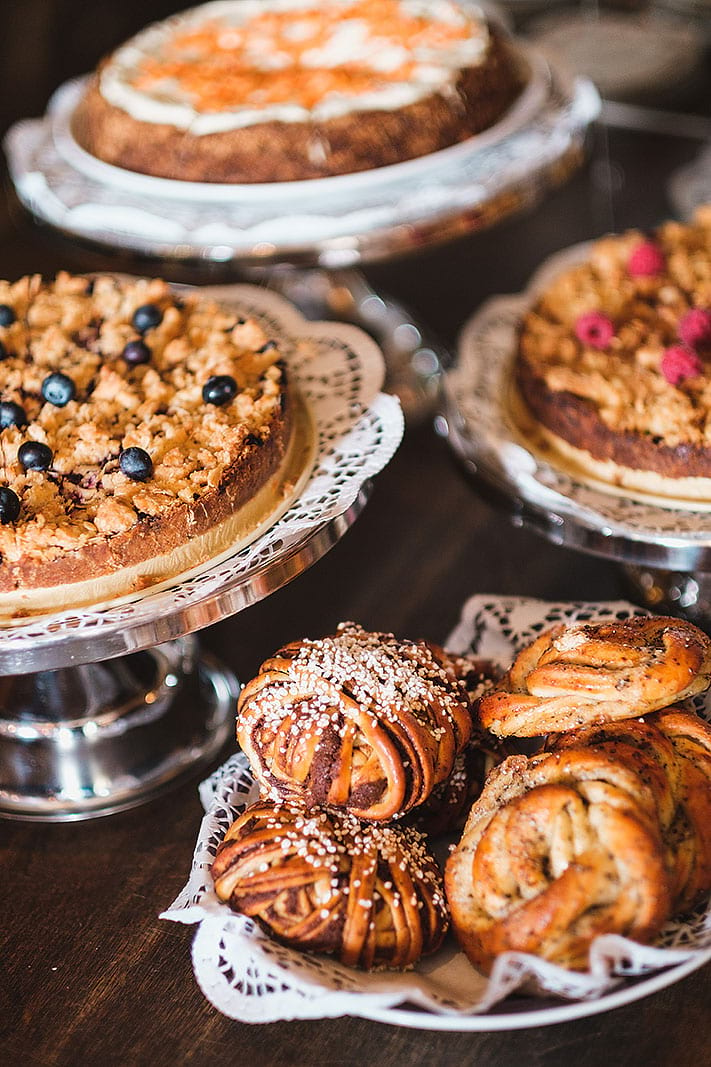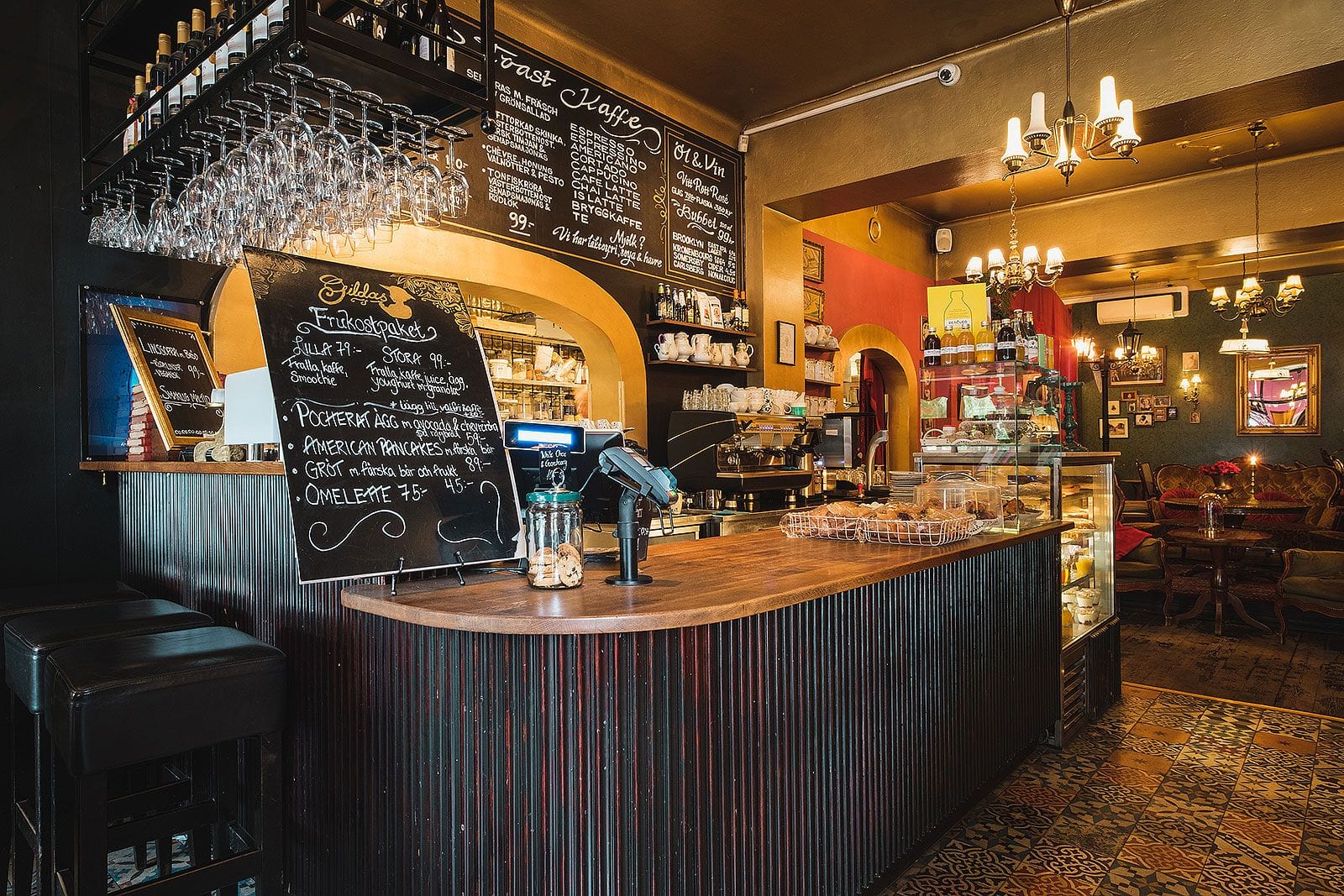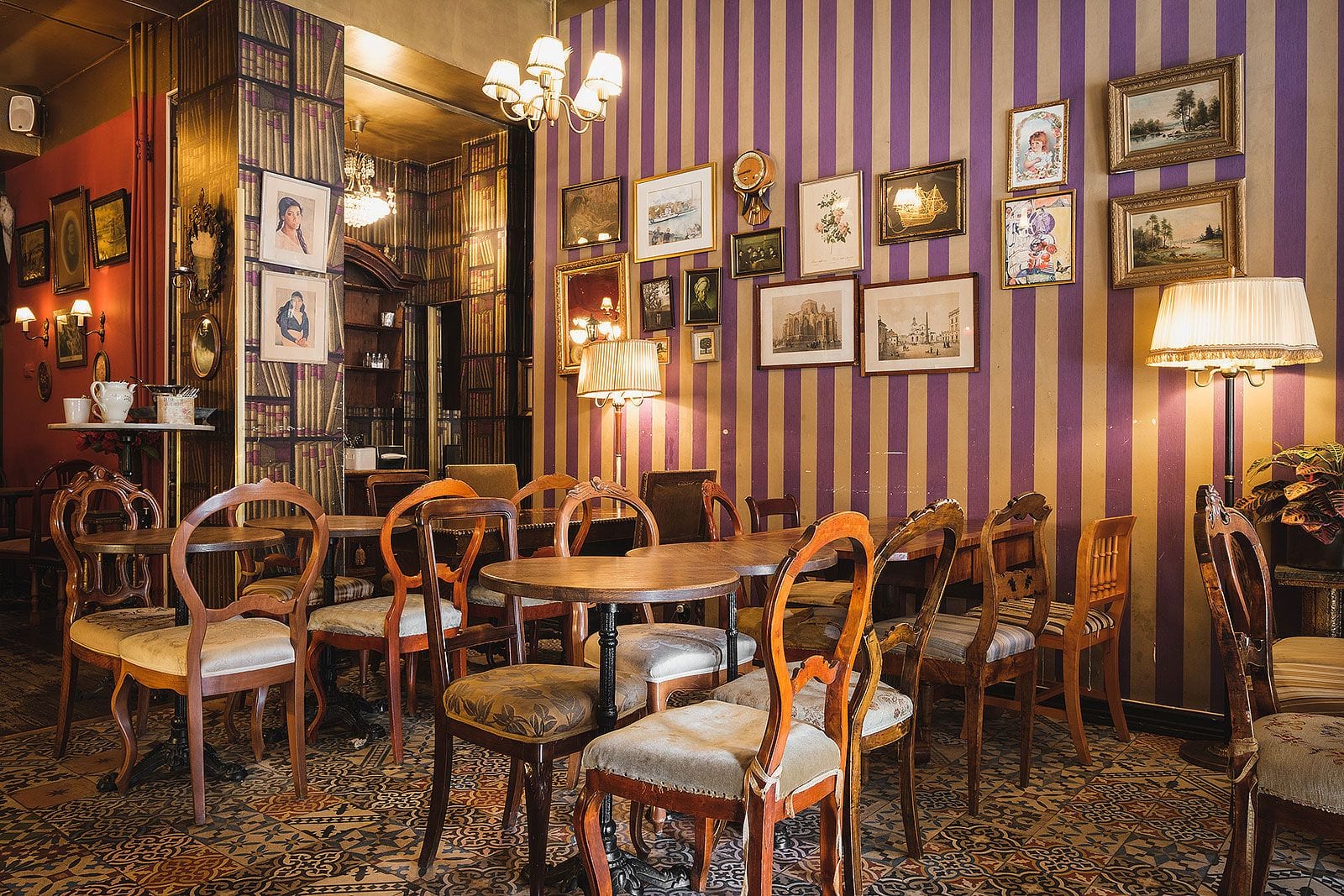 Gildas Rum
La Grande Rue: A little oasis
This utterly charming café is located in the middle of a lush park reminiscent of the 1700's. As implied by its name, the cuisine is predominantly French. The menu offers classic dishes and homemade coffee roast. Recline under a leafy canopy in the garden with a cup of Joe or glass of wine at hand.
More information: La Grande Rue, Storgatan 31, Östermalm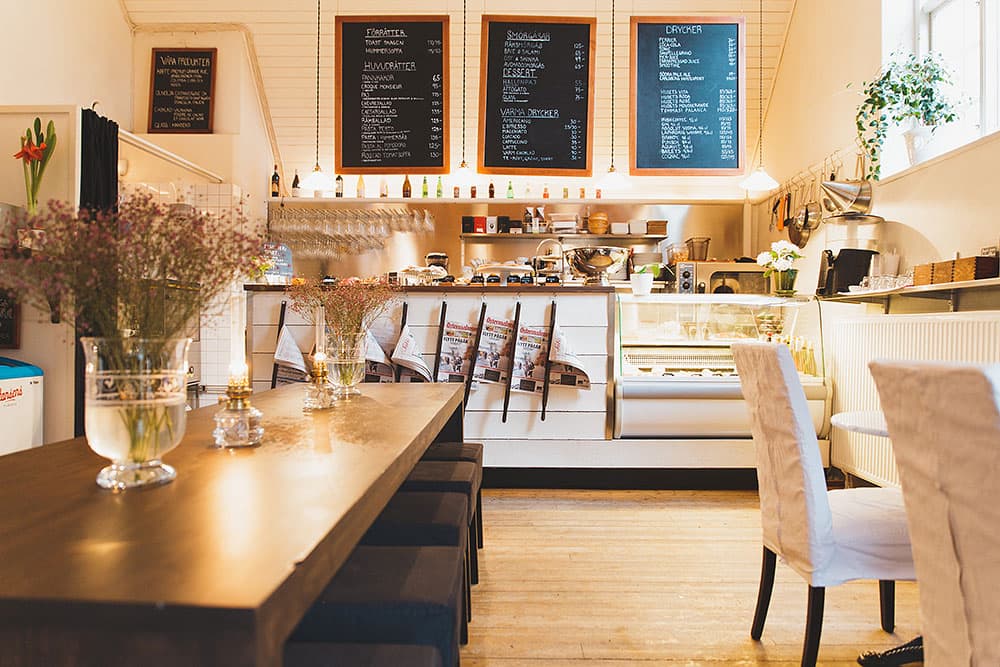 La Grande Rue
Foam: Award-winning interior
Foam combines Scandinavian minimalism with continental flare. Grey with pink accents punctuates the decor. The café's centrepiece is its Italian-style coffee bar; the menu offers scrumptious pastries, salads, pasta and sandwiches.
More information: Café Foam, Karlavägen 75, Östermalm

Foam
Blå Porten: Natural tranquillity
Blå Porten's proximity to scenic Djurgården appeals to a wide audience. The picturesque gardens surrounding the historic building makes for the perfect backdrop. The smorgasbord offering homemade goods and pastries is mouth-watering.
More information: Blå Porten, Djurgårdsvägen 64, Djurgården

Blå Porten
Bianchi: An Italian café and bicycle shop
Cycling enthusiasts, coffee addicts and anyone with a penchant for homemade Italian food frequent Bianchi. Order coffee at the bar, indulge in classic Italian fare or browse the bike showroom. During the summer months the courtyard offers a welcome respite.
More information: Bianchi Café & Cycles, Norrlandsgatan 20, City
Mellqvist: A classic coffee bar
Mellqvist is one of Stockholm's most famous cafés and the reason is simple - the coffee is amazing and the fika and pastry selection bountiful. During the summer months the outdoor terrace is a popular hangout.
More information: Mellqvist Kaffebar, Hornsgatan 78, Södermalm

Wiener Caféet anno 1904: Since the 1900s
This classic café-cum-bakery-cum-restaurant seamlessly fuses its Parisian and Viennese influences, famous for its traditional baked goods and French pastries. Although undergoing major renovations the authentic 18th century air remains the same.
More information: Wiener Caféet anno 1904, Biblioteksgatan 6-8, Östermalm
Grillska Huset: Baked goods and a good deed
Grillska Huset is owned by Statsmissionen's charity. With emphasis on organic and local produce the menu combines international influences with Swedish tradition. Their award-winning pastries are well worth the trip.
More information: Grillska Husets Bageri & Brödbod, Stortorget 3, Gamla Stan
Gamla Orangeriet: A cosy retreat
Amidst Bergius Botanical Garden an old conservatory has been converted into lovely café and farmers market complete with an outdoor terrace for sunny afternoons. Gamla Orangeriet offers fresh pastries, food and coffee from a local coffee roaster. The café is a popular destination, be it summer or winter.
More information: Gamla Orangeriet Restaurang & Café, Veit Wittrocksväg 7, Norra Djurgården


Gamla Orangeriet
Koloni: Organic summer oasis
Koloni is certified organic and famous for its scrumptious gluten-free pastries, dedication to raw food and other healthy options. Their first location in Saltsjö-Duvnäs is situated in an old art studio surrounded by scenic greenery, their city cafés facilitate your daily, afternoon pick-me-ups.
More information: Koloni Saltsjö-Duvnäs, Strandpromenaden 61, Nacka
More information: Koloni Strömparterren, Strömparterren 5, City
More information: Koloni Skansen, Skansen, Djurgården
More information: Koloni Bibliotekstan, Bibklioteksgatan 5, Östermalm
More information: Koloni Telefonplan, Telefonvägen 22 A, Söderort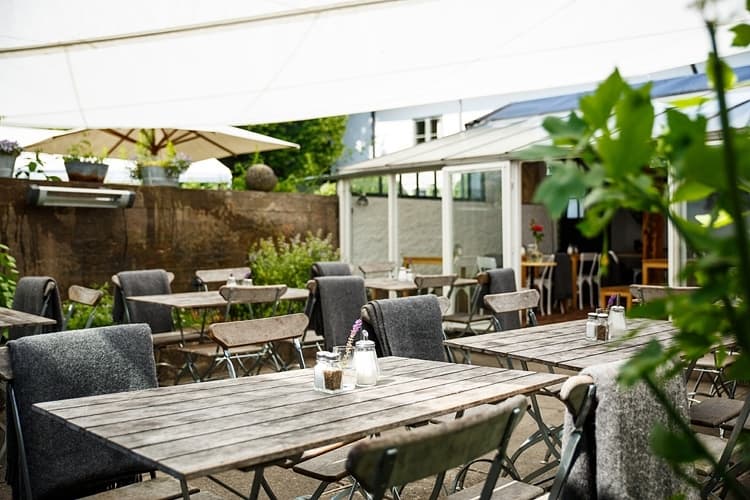 Koloni Saltsjö-Duvnäs
Klang Market: A melting pot from dusk to dawn
Klang Market is a contemporary café and caters to a wide audience from dawn to dusk. Breakfast, lunch or after work hangouts - Klang Market has it all. Their outdoor terrace during the summer is a popular destination.
More information: Klang Market Hornstull, Långholmsgatan 17-21, Södermalm
More information: Klang Market Fältöversten, Karlaplan 13, Östermalm
Två systrar och en kock: Our favourite go-to in Kungsholmen
This charming café has generous opening hours, ideal for early birds - and not-so-early-birds. The atmosphere is intimate and relaxed, heightened by the scent of freshly baked bread.
More information: Två systrar och en kock, Kronobergsgatan 41, Kungsholmen
Caffé Nero: Award-winning coffee bar
This award-winning Italian coffee bar is popular with hipsters and toddler-lugging parents alike. Make yourself at home and choose from a tempting assortment of delicacies, sandwiches, salads and pasta.
More information: Caffé Nero, Roslagsgatan 4, Vasastan
Bageriet Bulleboden: Organic bakery
This quaint bakery has been located on Kungsholmen since the 1920s. The current owners have preserved the authentic vibe in combination with modern, organic and sustainable practices. Bulleboden is famous for its sourdough buns.
More information: Bageriet Bulleboden, Parmmätargatan 7, Kungsholmen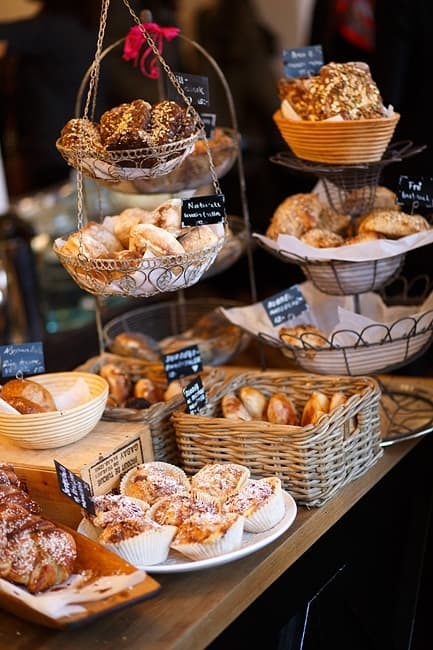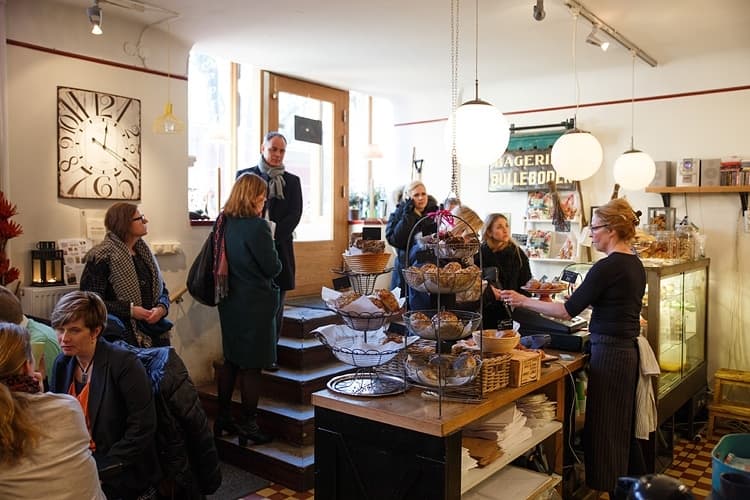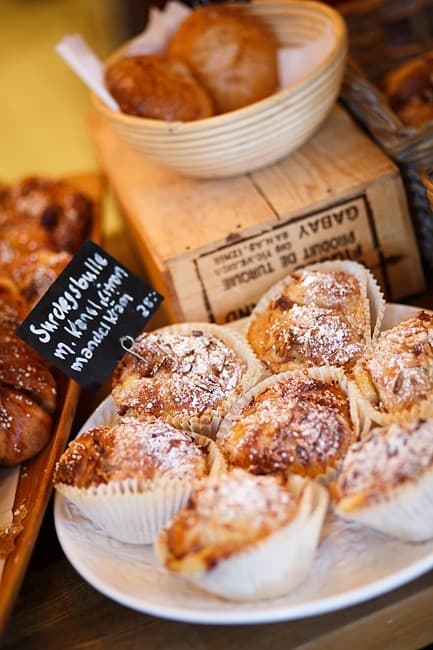 Bageriet Bulleboden
Coffice: Creative workspace and coffee shop
Coffee enthusiasts, freelancers and students commute to Coffice to indulge in organic, ethically sourced coffee and utilise its functional and creative workspace. Bring your laptop and book your next meeting here.
More information: Coffice, Tjärhovsgatan 5, Södermalm
Café Rival: A popular meeting point
Café Rival at Mariatroget is a bustling meeting point catering to boisterous groups of friends, studious workers and toddler-lugging parents. The lively atmosphere and extensive menu is enhanced by its sunny outdoor seating-area.
More information: Café Rival, Mariatorget 3, Södermalm

Café Rival
Rosendals trädgård: Organic and biodynamic food
After a promenade around the scenic gardens of Rosendal and Djurgården an afternoon pick-me-up is a prerequisite. The greenhouse-cum-café offers a completely organic menu with biodynamic food and pastries.
More information: Rosendals trädgård, Rosendalsvägen 8, Djurgården

Fåfängan: Breath-taking views over Stockholm
Fåfängan is a well-reputed restaurant and café just moments away from the bustling city, with incredible views overlooking the water. Traditional fare is served and along with impressive array of baked goods, perfect for lunch and fika.
More information: Fåfängan, Klockstapelsbacken 3, Södermalm

Fåfängan
Café Linné: Fancy indulgence
This ultra-chic café on Strandvägen offers passers-by a sophisticated coffee break with coordinating pastries. Guests drop by for early breakfast, hearty lunches and afternoon tea, the waterfront location and terrace is popular during the summer months.
More information: Café Linné, Strandvägen 9, Östermalm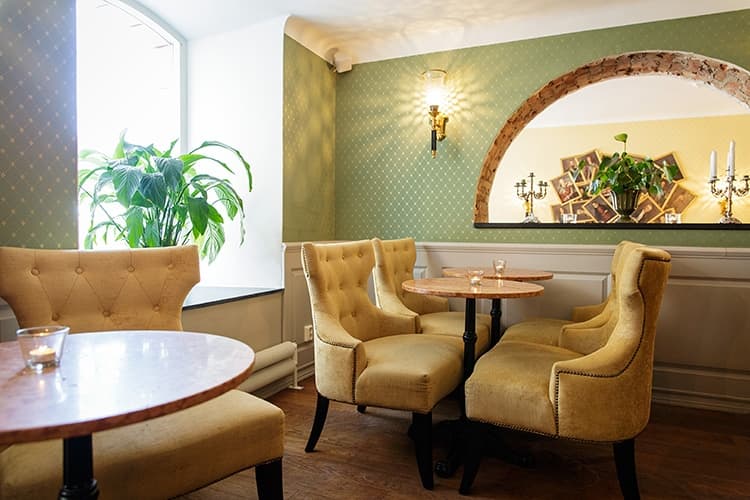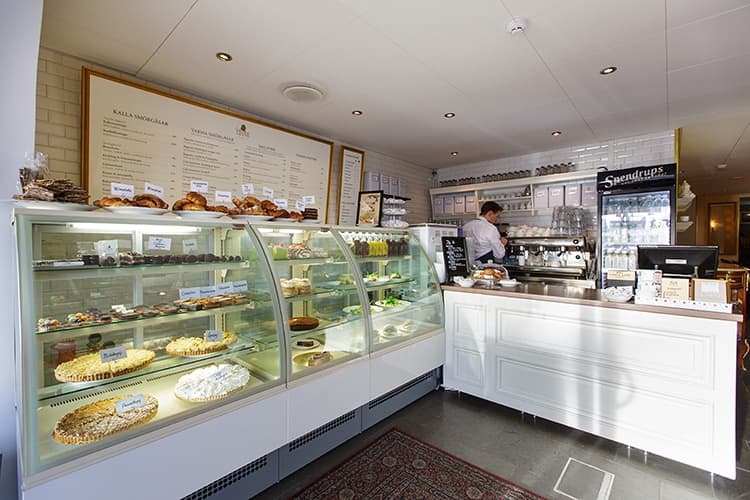 Café Linné
Lanthandelns Espresso på Bonniers Konsthall: For the artsy coffee-lover
Bonniers Konsthall hosts art exhibitions and an artisanal coffee shop. The café offers homemade delicacies and free Wi-Fi - a relaxed and creative melting pot.
More information: Lanthandelns Espresso på Bonniers Konsthall, Torsgatan 19, Vasastan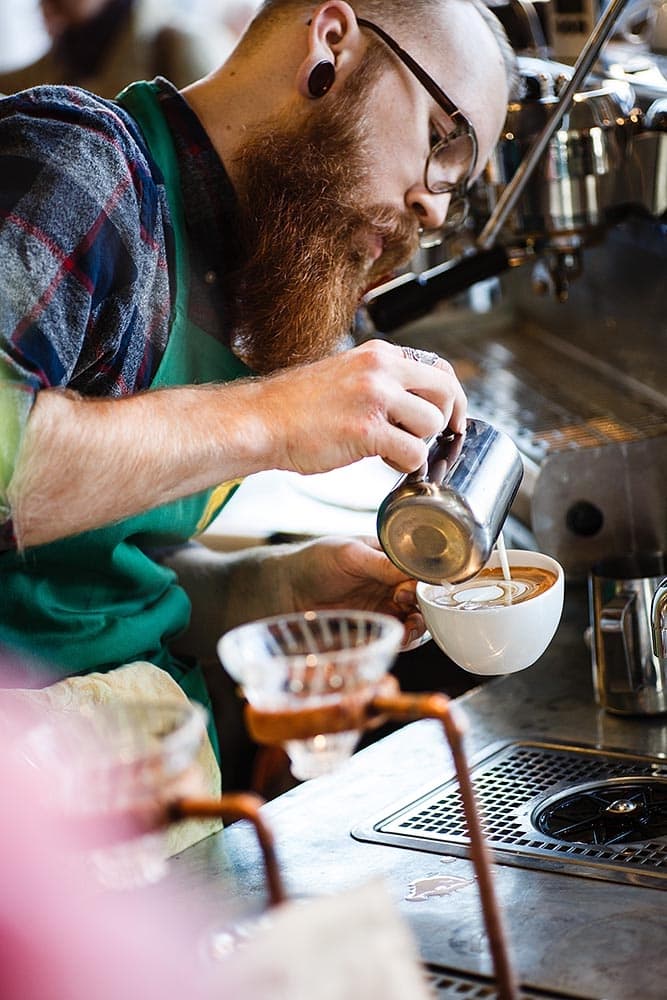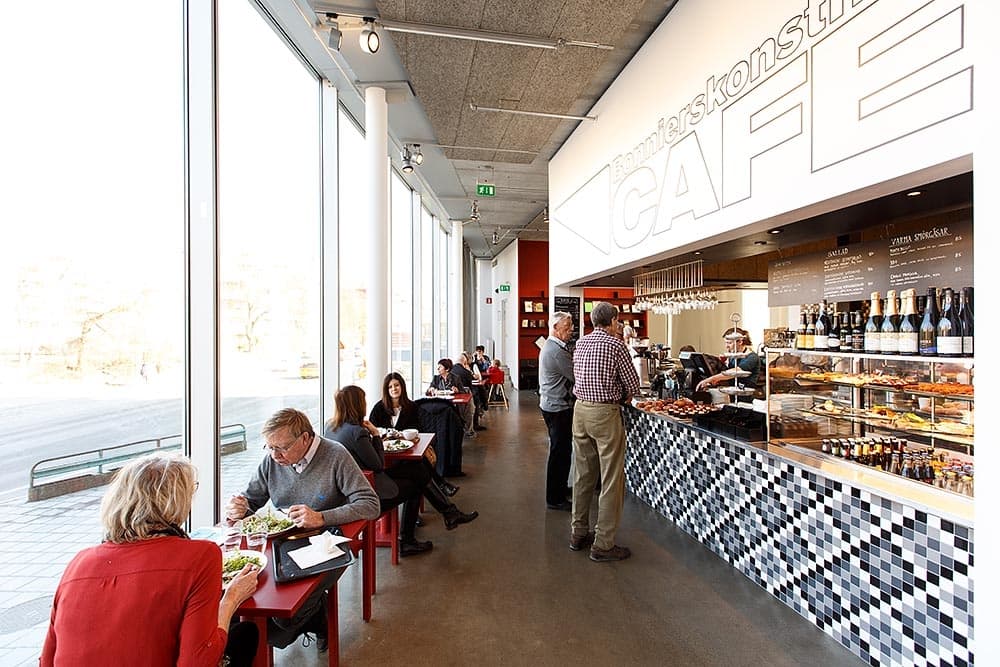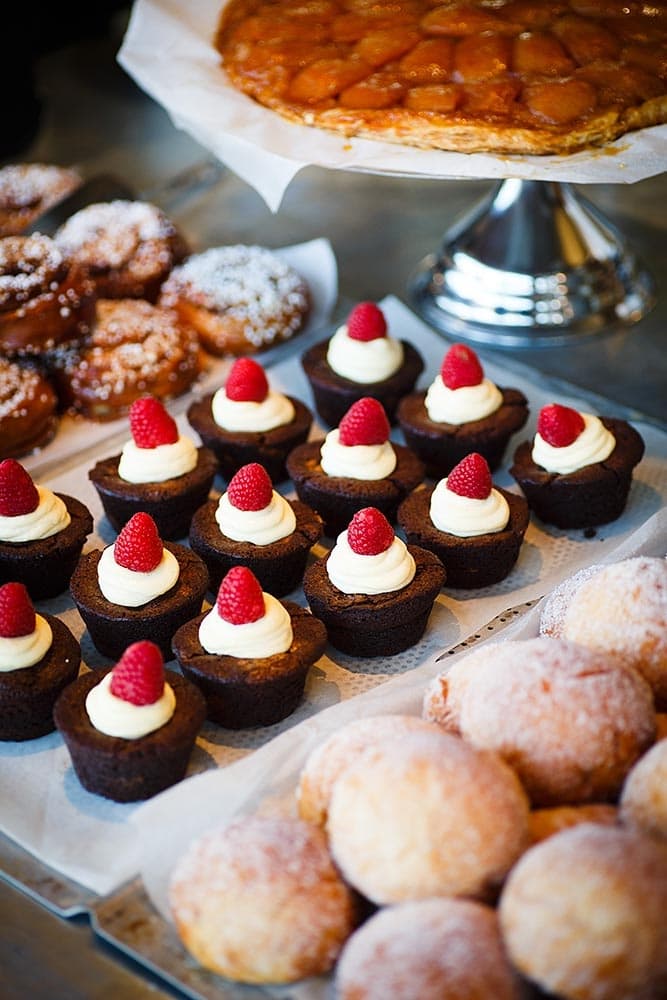 Lanthandelns Espresso på Bonniers Konsthall
Under Kastanjen: Under the chestnut tree
Under Kastanjen combines café, bisto and bakery, both gluten-free and regular, and is located in one of Gamla Stan's hidden alleyways. The quaint environment and relaxed atmosphere makes for the perfect destination for your afternoon fika.
More information: Under Kastanjen, Kindstugatan 1, Gamla Stan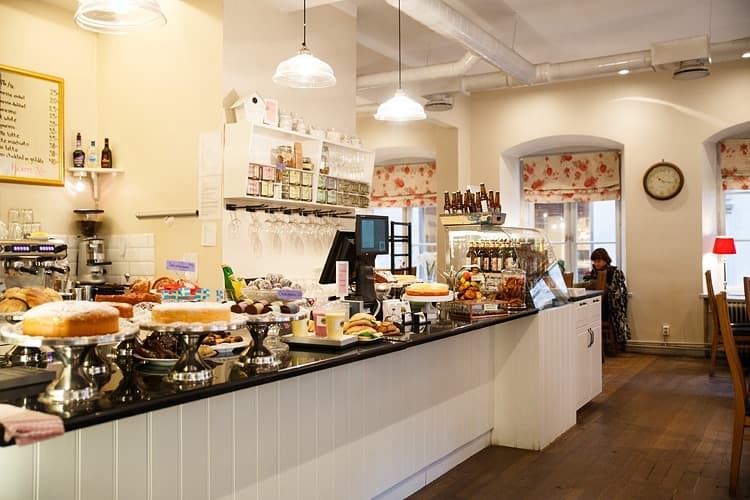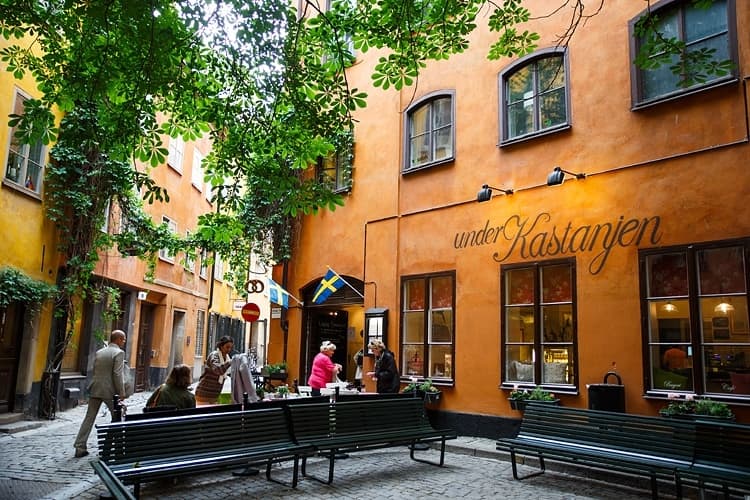 Under Kastanjen
Sjöcaféet: One of the city's largest outdoor terraces
With its prime location and beautiful views, Sjöcaféet appeals to tourists and locals alike. Go for a walk, run or kayaking excursion along the picturesque shores of Djurgården before treating yourself to coffee and sating your sweet-tooth.
More information: Sjöcaféet, Galärvarvsvägen 2, Djurgården

Sjöcaféet
Saturnus: Biggest buns in town
Decidedly Parisian Saturnus offers petite dejuner, lunch and baked goods throughout the day. Despite classic offerings such as croissant and pain au chocolat the Swedish influences are apparent, illustrated by the gigantic cinnamon and cardamom buns proudly displayed upon the counter.
More information: Saturnus, Eriksbergsgatan 6, Östermalm/City
Café Petissan: Homemade at Skansen
A trip to Skansen is well worth the detour once you get a whiff of the freshly baked cinnamon buns at Café Petissan. The antique furnishings and bohemian florals add a unique edge.
More information: Café Petissan, Skansen, Djurgården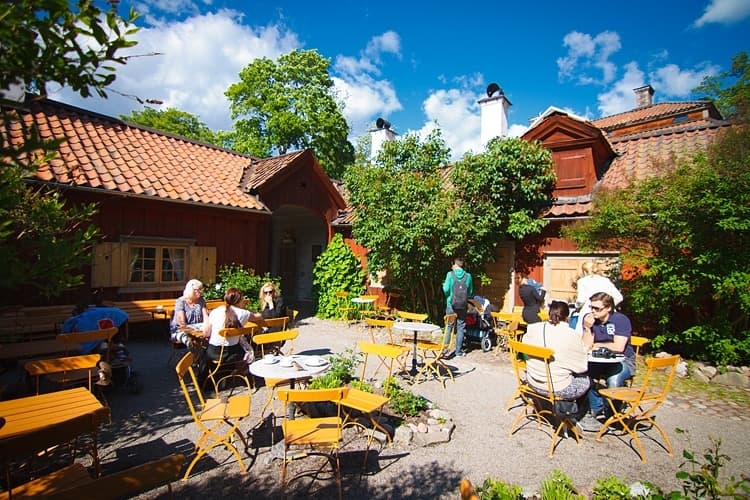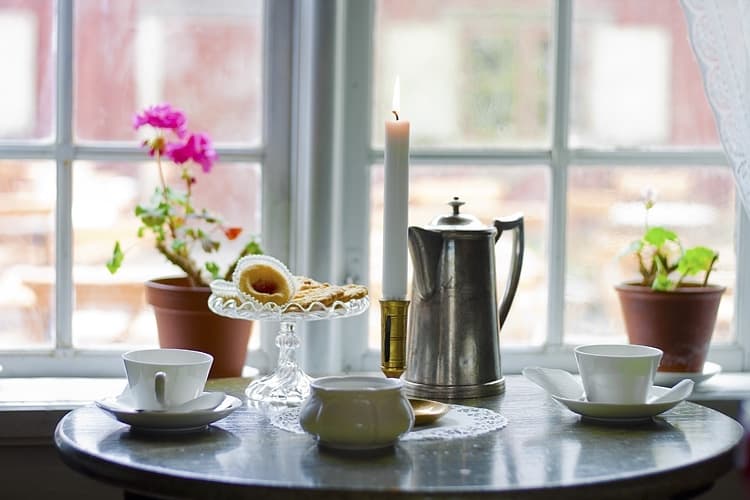 Café Petissan
Non Solo Bar: Popular Italian coffee lounge in Vasastan
The fact that some of the city's best baristas work at Non Solo Bar is apparent, and the café is frequented by coffee addicts eager to get their fix. Apart from coffee, the menu offers gluten-free pastries, salads and sandwiches as well as pasta.
More information: Non Solo Bar, Odengatan 34, Vasastan
More information: Non Solo Bar, Rörstrandsgatan 4, Vasastan

Non Solo Bar
You may also like:
- Coffee: The Best Coffee Shops in Stockholm
- Tapas restaurants: The Best Tapas Restaurants in Stockholm
- Lunch: The Guide to the Best Lunch Restaurants
- Best breakfast: The Best Breakfasts in Stockholm
- Hamburgers: The Best Hamburgers in Stockholm
- Activities: The Complete Guide to Activities in Stockholm
- Best restaurants: The Complete Guide to the Best Restaurants in Stockholm
- Family-friendly restaurants: The Guide to Family-Friendly Restaurants in Stockholm
- Vegetarian restuarants: The Best Vegetarian Restaurants in Stockholm
About the guide the best cafés in Stockholm
Our guide to the best cafés in Stockholm is updated continuously. If you know of a great café in Stockholm that we have not featured in our guide please leave a note in the comments section below. Feel free to email us at hello@thatsup.se if you feel that we should add a café in Stockholm to our guide. Please let us know if you see any mistakes in our guide to the best cafés in Stockholm. Otherwise enjoy your visit to café of your choice.
Related articles: