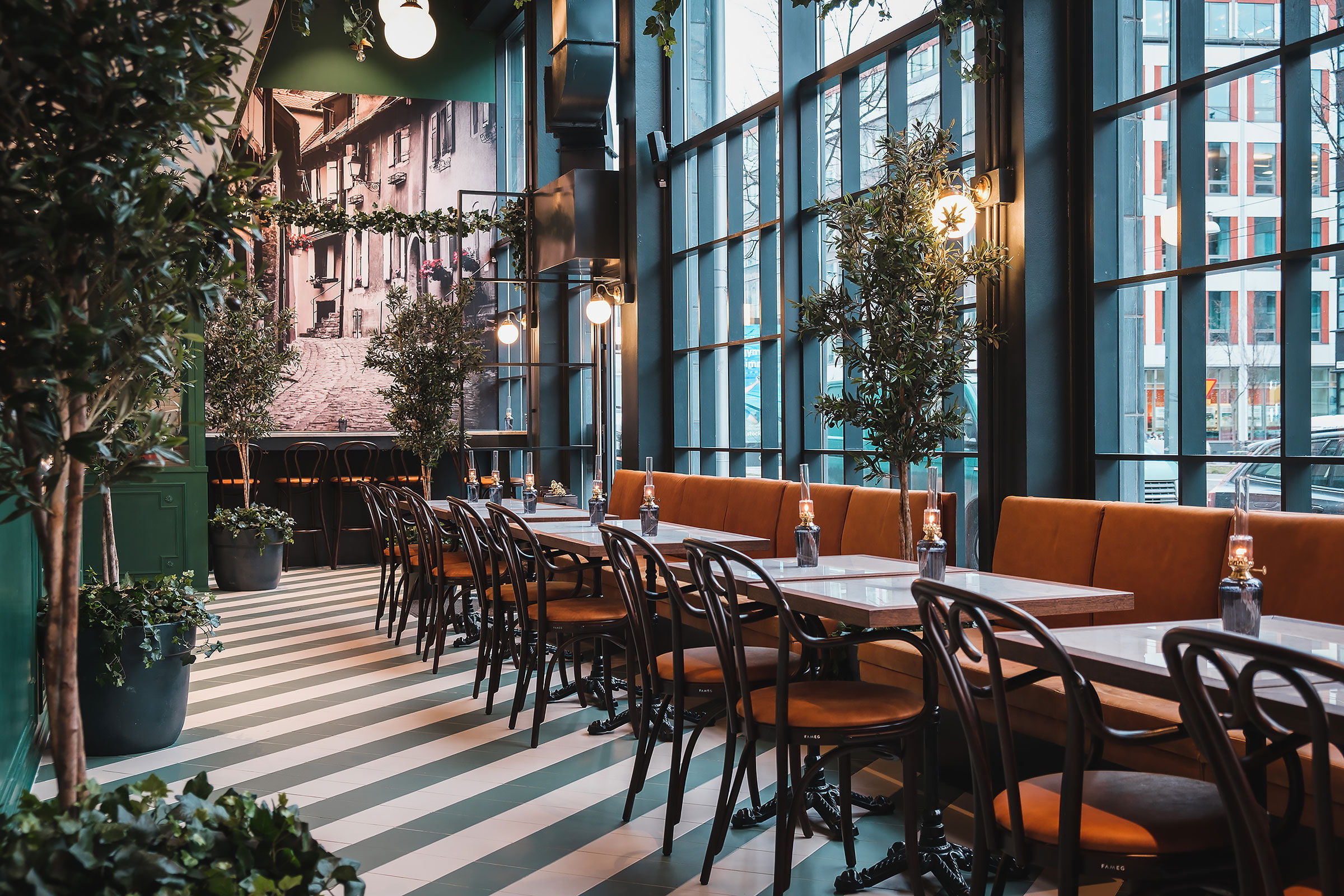 The best restaurants in Hammarby sjöstad and Sickla
Updated 13 Jun 2018
If you happen to find yourself in Hammarby sjöstad or Sickla with a rumbling tummy, there are plenty of places to choose from - you just need to know where to go. We've checked out the area and can guide you to the best restaurants in Hammarby and Sickla, whether you want to eat sushi, go to a sports bar, have a coffee or try out a really great neighbourhood restaurant.
Restaurants
Cafés & bakeries
Bread baked with love and yummy salads
As at all the bakeries in the popular Bröd & Salt group, sweet cakes and pastries and rustic bread are baked in stone ovens, in a traditional way with love and care, but no lactose. They also serve a wide selection of salads and sandwiches.
Hammarby allé 66A, Hammarby sjöstad
Luxury bakery from celebrity pastry chef
Magnus Johansson, a pastry chef who rose to fame on a national tv cooking show, has opened this cosy bakery and konditori in Hammarby sjöstad with his wife. Everything from homemade bread, pastries and lunch dishes are on offer here.
Lugnets Allé 7, Hammarby sjöstad