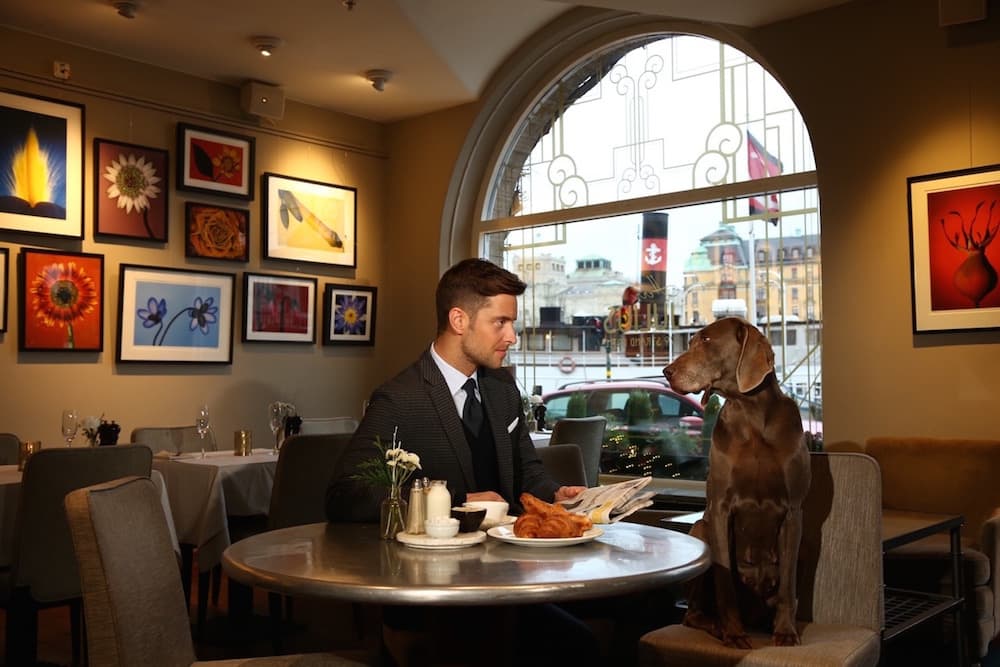 Dog-friendly cafés and restaurants in Stockholm
Updated 13 Jul 2019
As everyone knows, dogs are a man's best friend, so it's rotten when our four-legged friends aren't made as welcome out in town as their human companions. But dog owners can relax; Stockholm has a number of dog-friendly cafés and restaurants where you can bring your doggy along to enjoy the company and good food. There are even a few places that go out of their way for dogs, serving luxurious dog food and even doggy cakes and ice creams for when there's something to celebrate. To ensure that you and your four-legged friend find just the right spot, we've created this guide to dog-friendly cafés and restaurants in Stockholm.
Dog cafés
Restaurants
Bars
Buy your doggy a Buddy Dog Beer
BrewDog Bar is without doubt the most dog-friendly bar in town. They're also very friendly to beer lovers and proudly serve some 18 different beers on tap and other craft beers. Four-legged pals can also enjoy a beer with their owner - BrewDog brew their own Buddy Dog Beer, which tastes of meat and, naturally, is alcohol-free.
BrewDog Bar
Choose an option
The city's first dog-friendly joint?
The owner at Lokes Bar was something of a pioneer when it came to allowing dogs in bars and restaurants. Locals gather here with their four-legged companions and drink relatively cheap beer, wine and cider. The menu consists of traditional Swedish homecooking and good, honest meat dishes.
Bondegatan 57, Södermalm