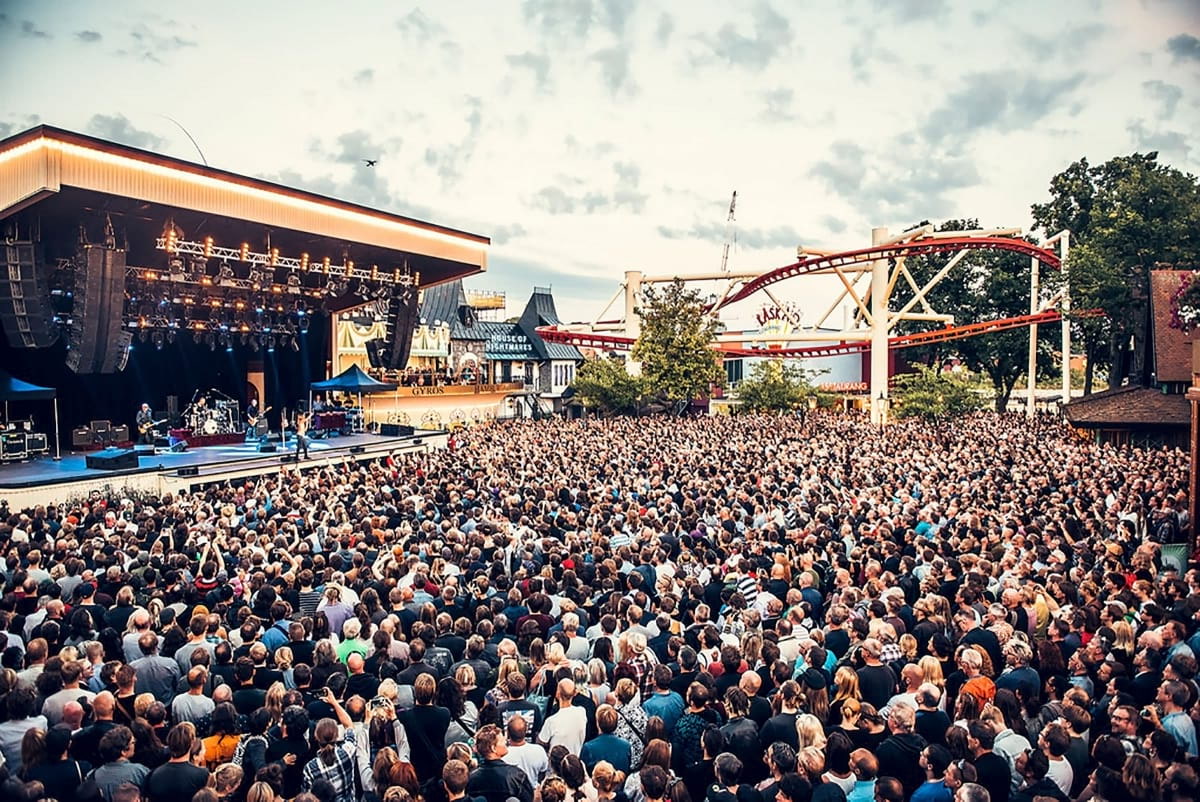 Gröna Lund concerts 2020: this year's artist line-up
Published 22 Jan 2020
Summer 2020 is drawing ever closer and one of the best places to experience live music each summer is Gröna Lund. Between May and September some 60 bands and artists play on the Grönan stages. Last year's highlights included Lenny Kravitz, Veronica Maggio, Band of Horses and Miriam Bryant. Below, we've listed the bands and artists already confirmed to perform live at Gröna Lund in summer 2020.
Grönan Live is an annual music festival that attracts thousands of visitors each summer. Countless artists and bands have stood on the main and small stages over the years, with world-famous names creating unforgettable musical memories.
Below we've listed the artists confirmed to play concerts at Gröna Lund this summer.
8 May: The Hives
17 May: Dolly Style
28 May: Bryan Ferry
29 May: Norlie & KKV
5 June: Social Distortion
17 June: KORN
24 June: Disturbed
17 July: Ace Frehley
14 July: Gwen Stefani
27 July: Pixies
12 August: Gavin DeGraw
18 August: Clutch
27 August: Melissa Horn
The list will be updated regularly. You can also follow the programme at gronalund.com.