Spa kan ju vara en av de bästa formerna av vardagslyx, om man frågar mig i alla fall. Stänga av mobilen, tvätta bort allt smink, lunka omkring i baddräkt och morgonrock, basta, bada, unna sig lite bubbel och kanske en behandling. Jag har alltid sagt att detta är vad jag skulle lägga pengar på att göra om jag var rik.
För ett tag sedan hade jag spa-dag med en av mina bästa vänner Veronica. Vi checkade in på The Nest en grå lördag efter ett svettigt träningspass, och bara njöt. Sen toppade vi kvällen med färska räkor, vitt vin och hemmamys i soffan. Topp-helg!
Jag har besökt långt ifrån många span i Stockholm, men ett par stycken. Oftast är det något som blir av när jag är utomlands och bor på hotell, då passar man på. The Nest ligger på taket av hotellet Downtown Camper vid Brunkebergs torg, och är ett av de senare tillskotten i Stockholm.
Här serveras frukost (som man dock måste förboka), hälsosamma luncher och snacks, kaffe och alkoholhaltiga drycker. Inne i spat får du ta del av hälso-shots, färsk frukt och goda téer. De faktum att det ligger så högt upp gör att det känns som att man befinner sig i en skyskrapa, vare sig man är i omklädningsrummet, inuti spat eller i takpoolen.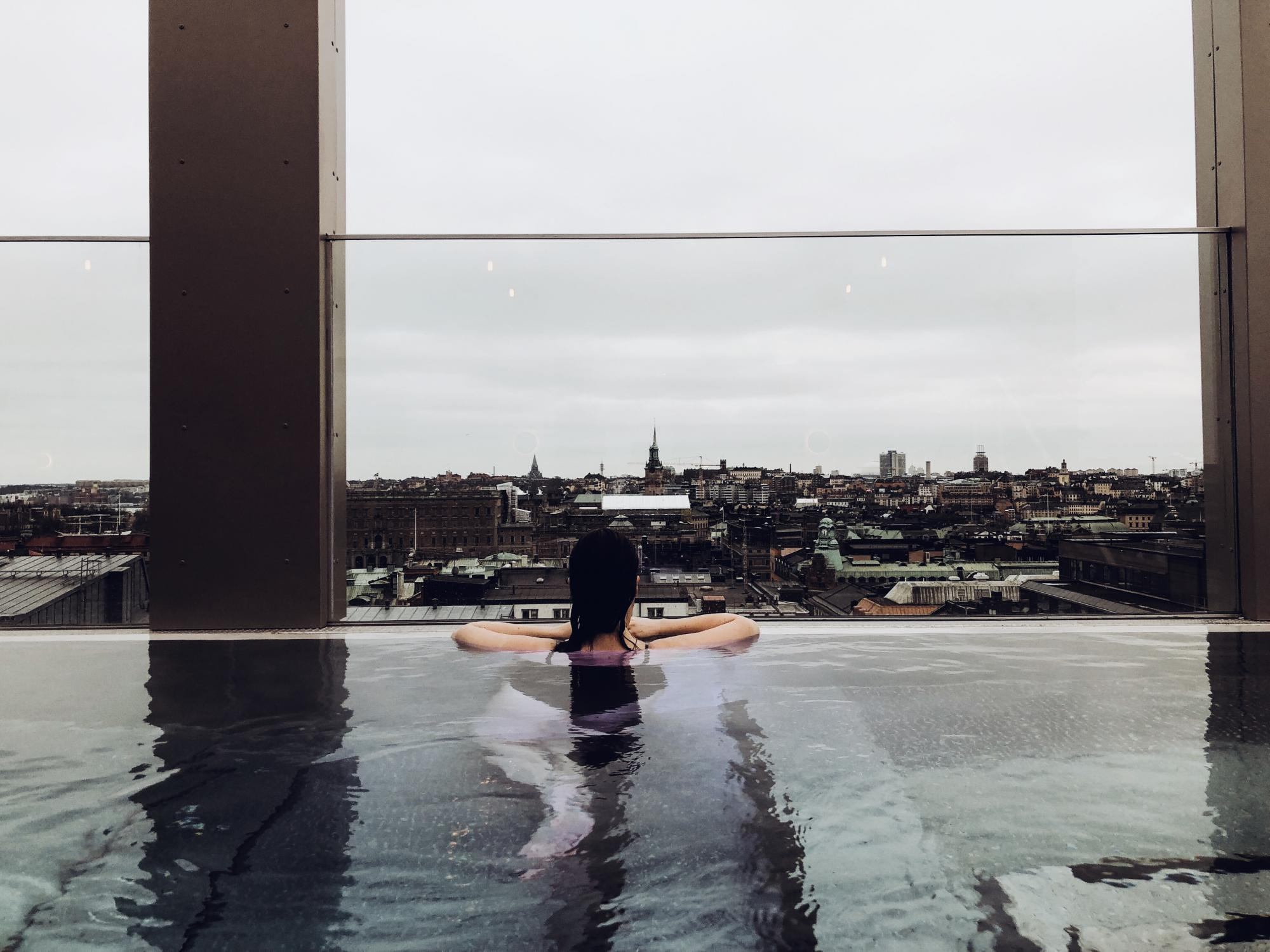 Jag får lite Boutique-känsla här, det är väldigt snyggt och ballt designat, men avslappnat. Bastun, som står i centrum inuti spat är designat som ett fågelbo, aka The Nest. Poolen är ganska stor vilket gör att man slipper trängas, och här finns även tillgång till gym och yogaklasser. Jag spenderar gärna tid på The Nest, skulle definitivt säga att det tillhör ett av Stockholms bästa spa, så är ni sugna rekommenderar jag er att boka in en stund här.
The Nest
Downtown Camper by Scandic
Brunkebergstorg 9
111 51 Stockholm